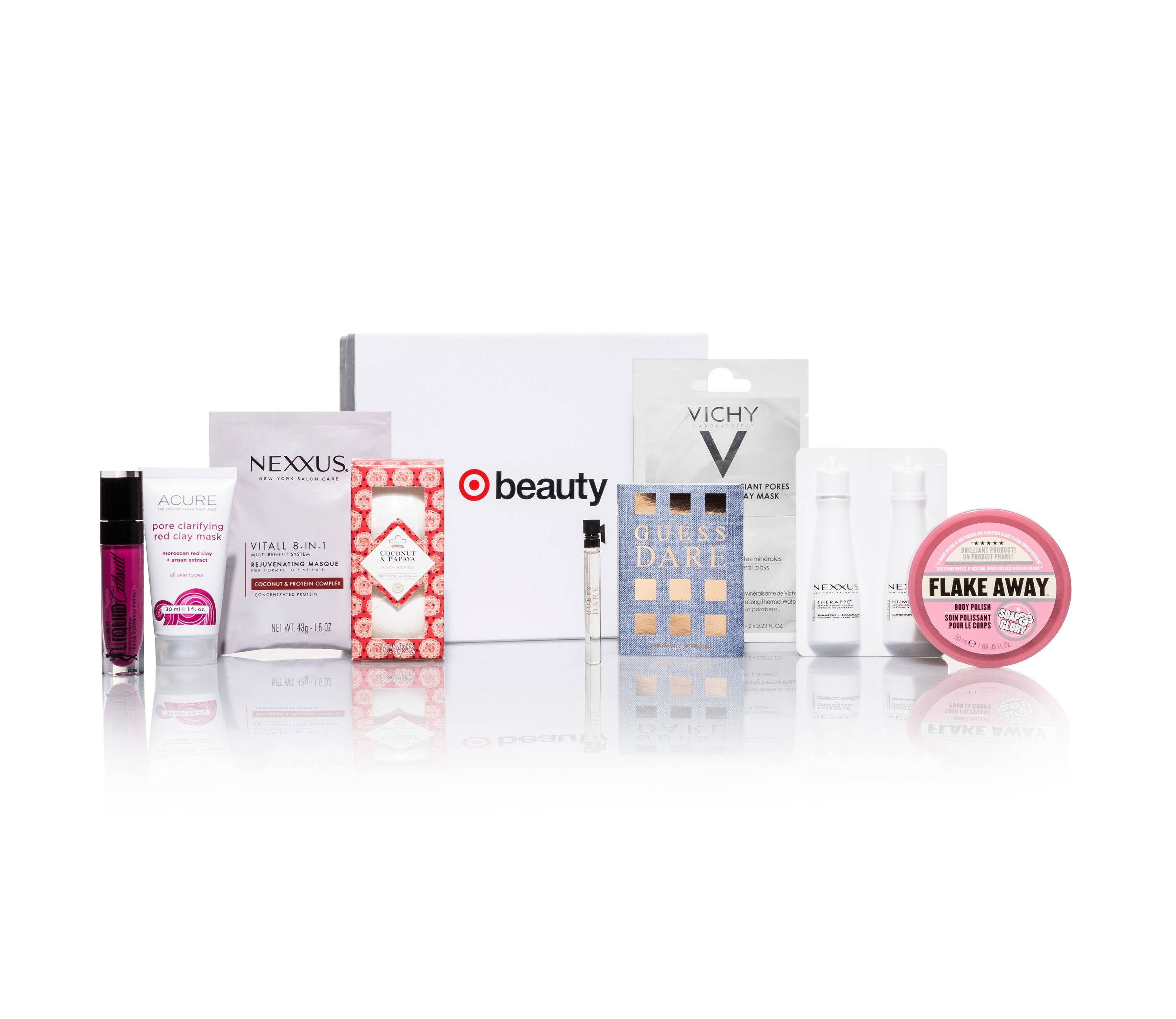 *posts may contain affiliate links
You may remember that I reviewed the Target Beauty Box not that long ago. These boxes come out once a month and are full of awesome full-size and sample size products. You also get a coupon for a beauty purchase. It is really worth the money in my opinion as I have actually found some great products by getting them. The new box is on the website, and I wanted to share with all of you so that you can get it before Target runs out of them!

As you can see, there are a lot of goodies in this box. You can click here to order. I already ordered mine! If you do snag one, please be sure to tell me what your favorite product from it is!