Product Reviews
How to make your sleepover a blast with the Super Wubble Ball Brite!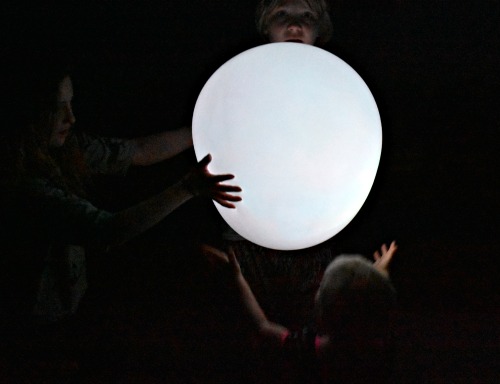 *I received product and compensation but all opinions are my own. May contain affiliate links.


We love to have sleepovers here, and we are always on the lookout for something new to do when we have friends over! Since it was dark and stormy over the weekend, we thought it would be fun to test out our new Super Wubble Brite!
The Super Wubble Brite is squishy and flexible, so it does not pop easily and does not hurt in case someone has it thrown at them. It also comes with everything you need to get it set up with easy to follow instructions. Once you are done, you can deflate it for easy storage too!


You can inflate the ball between about 24 to 30 inches. My three-year old loves when it is as big as it can be because it is almost the size of her! The Super Wubble Brite has a button on it too so that it lights up as it is being bounced around the room or wherever you are playing.


Once we inflated the ball, the girls had a blast tossing it around the room. I would recommend either a large room that is free of objects that could puncture it or a large outdoor space.

The ball really lights up, and it was fun to play in the dark just to watch the ball glow! I enjoyed watching the girls play with it because it was like watching a light show! It also helped everyone stay calm and have fun, despite the storm!
Once we were done, we deflated it, and put it back in the box for the next time we wanted to play. My kids love their Wubble Balls, so we get them out often!
The Super Wubble Ball Brite is available at Target and Toys R Us. It is a bit big to fit in a stocking but would make a great holiday gift and may be something fun to do with cousins at a family gathering too!
I really love toys like this because kids of all ages like to play with them. It is easy to store, easy to play, and they last a long time. They are a great toy, and we enjoy ours immensely!
If you have a Super Wubble Brite, how do you and your kids play with yours? I would love to hear about it in the comments below. As always, don't forget to share and click the social media buttons to follow Misfit Mama Bear Haven on Facebook, Twitter, and Instagram!