Adventures in mud pie making!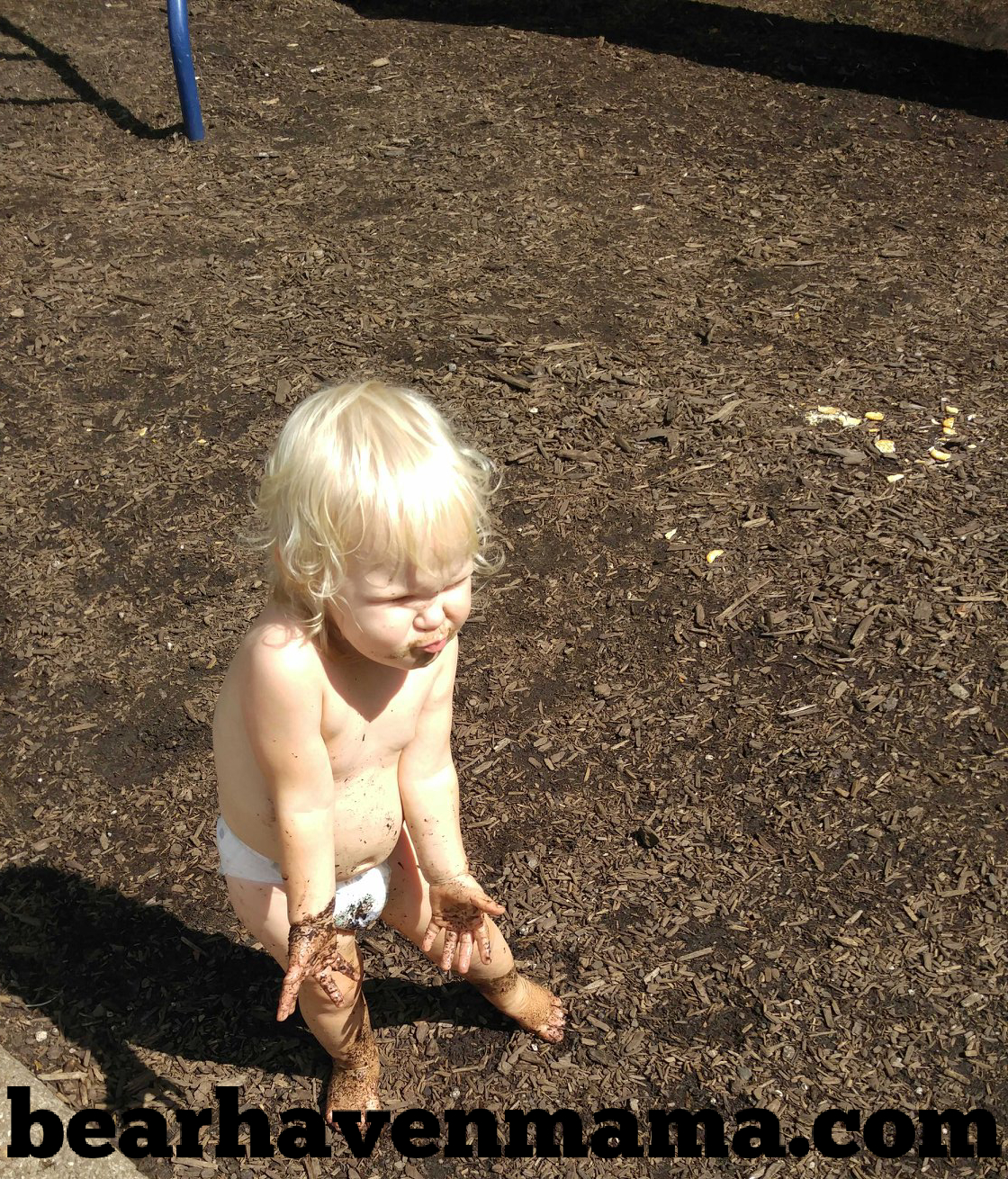 I was going through pictures and almost forgot about this set from last fall. Crankles discovered how cool mud was that day! While toddlerhood can be frustrating at times for parents and toddlers alike, it really is a magical time where they are really exploring the world around them.
I picked some of my favorites from the day and hope you enjoy them too!