Coping with Holiday Stress and Chaos (plus a Review and Giveaway)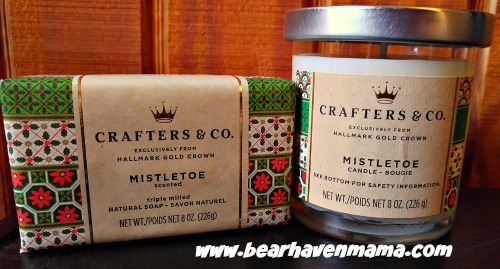 This post contains products I received to review. All opinions are my own.
I am not a holiday person. However, the years I did the whole party planning and toy store schtick, I really had to be as holly jolly as I could. It is hard though and kinda stressful this time of year. People are always in a hurry, and everyone's expectations are super high. It leaves most everyone feeling kinda grumpy and irritated trying to deal with it all.
That is how I am feeling today. I really tried this year to get into the spirit. Miss Crankles is almost at the age where all of the Santa and elves thing is fun. My middle child is at the age where that point in her life is almost done. Then there is my son. He has the teenage angst thing going, and he kinda thinks most of the holiday stuff is lame. My husband is a geologist for oil and natural gas exploration, so he is gone for two weeks and then home for a week. I tried to cram a month's worth of Christmas fun into this week. By last night, I blew up and spent the rest of the night in tears because my whole family got sick, and well I was not planning on that. We still had not gotten to see Santa. I did not get little special ornaments for each of them. I have no idea where the hell their stockings are, and the presents…well, they are still not wrapped. I think I officially ended up in holiday hell.
Everyone is feeling better today, but I ended up disinfecting the house one more time, just to be safe. My hands are raw. My brain is tired, and well I think it safe to say I am hiding out in our homeschool room for the rest of the day because I need to take a time out and regroup. I need to lower the expectations a bit and STAY OFF FACEBOOK FOR GOODNESS SAKE! Am I the only one that ever thinks that I am doing a decent job at all of this and then checks Facebook to see that everyone is way better than I am. After reading Facebook, I discover that I, in fact, suck at all of this. So yeah, maybe one of the first ways to decompress from holiday hell is to use social media a little less. Let's face it, we all know that life on Facebook and real life are two different things anyways…sad but true. Also, some people are just more creative, more festive, or just more patient than the rest of us. So don't let social media bring you down.
Also, seeing as I am taking some time away from everyone at the moment, remember to do the same. It is so easy to get overwhelmed this time of year. Make sure you take some time for yourself. Right now, that time includes writing, but it also includes a nice cup of tea…
…which brings me to my review.
One of the things I love about drinking tea or coffee is the cup in which I use…whether it is one I bought myself or one someone gave to me.

It is one of the big reasons I was so excited to receive this from Hallmark. It is one of those cups that not only would make me happy if I bought it myself, but it is something I would give to someone else to help them relax a little bit. On days like today, where things are seeming like they are not going right at all, sometimes a cup of tea can help me reset so I can move forward with the rest of my day. If you are giving it as a gift, you can pair it with tea from Hallmark as well!


Since I banished everyone from the homeschool room, I also decided to burn a candle, if only to chase the negativity away. I am currently burning my Crafters &Co Cinamon Bark Candle . I also have it in Mistletoe. It is not only helping me get back into a cheery mood, it's filling the room with a not-too overpowering scent. I burn a lot of candles, and I love ones that have a good smell, but they don't make me want to gag after burning them for more than a few minutes. These candles burn quite nice. The Mistletoe pillar candle has a nice soap to complement it too. I keep these in the bathroom because I really like doing little things to create a relaxing atmosphere anywhere. Sometimes, just a mini spa experience with nice soap and a silky lotion is a good pick me up.


I know that this time of year is stressful, and I hope that you can use some of the things I have mentioned to de-stress a bit. The products I mentioned in here can be found at your local Hallmark store or online. However, I am also lucky enough to give one of my readers a chance to win a set like the one pictured above. If you would like to enter, please click the Rafflecopter link below and good luck!
Enter here: a Rafflecopter giveaway
How do you cope with holiday stress or even just day to day stress? As always, I would love to hear in the comments below!