Dancing Wheels Company presents Reverse*Reboot*Reveal at Playhouse Square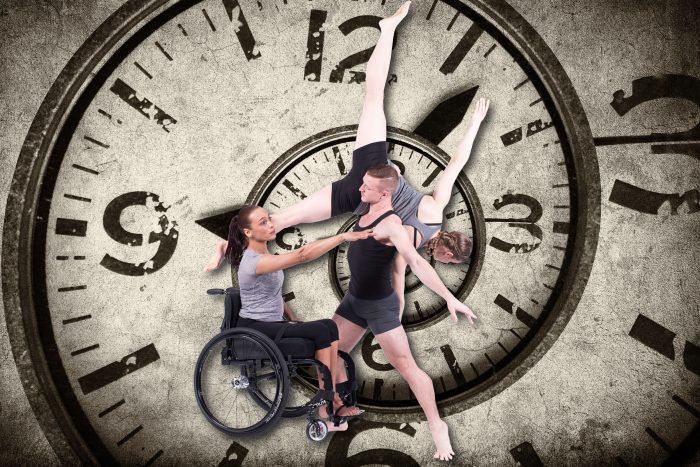 This month, my daughter and I have the opportunity to see the 38th Annual Gala and world premiere of Dancing Wheels' performance titled "Reverse*Reboot*Reveal" at the Allen Theatre in Playhouse Square in conjunction with the National DanceUSA conference this June 14. Dancing Wheels, considered one of the premier arts and disabilities organizations in the US,  is a professional integrated dance company featuring dancers with and without disabilities.
How Dancing Wheels Was Formed
Mary Verdi-Fletcher founded the Dancing Wheels Company in Cleveland in 1980. Mary was born with spina bifida and was the first professional wheelchair dancer in the US. She wanted others with disabilities to gain full and equal access to dance. Because of her vision, she helped revolutionize dance and what defines a dancer.
About Reverse*Reboot*Reveal
In this performance, the dancers push the limits of dance expression that blend artistry, athleticism and even acrobatics. Also, this world premiere showcases the talents of the following choreographers.
Marc Brew: the acclaimed international choreographer and AXIS Artistic Director. Brew has been working in the UK and internationally for the past 20 years as a director, choreographer, dancer, teacher and speaker with the Australian Ballet Company.
Antoine Hunter: a Bay Area native, Hunter is an award-winning African-American deaf producer, choreographer, dance instructor, and deaf advocate. Hunter is the founder and director of Urban Jazz Dance Company.
Laurel Lawson: Full Radius Dance company member with works that have been presented in New York, Chicago, and San Francisco. Lawson also plays bluegrass and jazz, and is a member of the USA Women's Para-Ice Sled Hockey team.
According to Mary Verdi-Fletcher, Dancing Wheels' founder and artistic director, "This landmark event will unveil new expressions of three notable choreographers—one who was a professional dancer transformed by a head-on car crash and resulting spinal cord injury; another who shows us how a deaf artist can synchronize movement to music, and a third whose love of art and athleticism is apparent in her work."
How to Purchase Tickets
Tickets for the dance concert are available for $40 at the Playhouse Square Box Office. Group discounts are available. VIP tickets for the gala may be purchased for $125 online at DancingWheels.org or by calling the studio's offices at 216-432-0306.
For more information, visit Dancing Wheels via their website and social media!
Facebook:@dancingwheels
Instagram: @dancingwheels
Website:  www.dancingwheels.org