Fighting Inflammation with Aloe Vera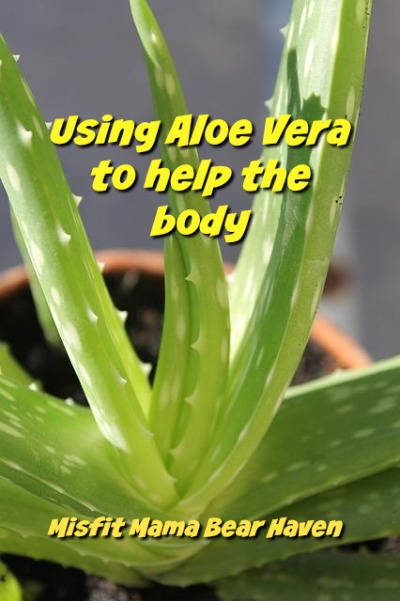 (We were compensated for this review, but all opinions are our own. This contains affiliate links which means I may earn a small commission if you click the link, then purchase a product or service from a third party website. Purchasing the product does not increase your purchase price, but it is a great way to say "thanks" if you enjoy my content and find my suggestions helpful. Misfit Mama Bear Haven is a participant in the Amazon Services LLC Associates Program, an affiliate advertising program designed to provide a means for sites to earn advertising fees by advertising and linking to amazon.com . For the more about affiliate disclosures, please click here.)
As many of you know who follow me on other social media accounts, I have not been very active for a while because of my health. I do plan on going into detail about things and giving an update in the very near future, but I have been in a lot of pain. I have migraines and other issues related to a brain injury, so when the opportunity presented itself to try Nature's Factory Earth's Aloe, I thought it was worth a try.
I have an aloe vera plant at home that I use for topical medicinal purposes. However, the aloe vera plant can also aid in digestion issues and help fight inflammation. Because of the neck injury I received from my accident fifteen years ago, I fight pain on a daily basis. It made me curious to try this product.


I honestly wish I would have known about this before because it does help with some of the pain I experience from day to day. Because I have such chronic pain, it makes me deliriously happy to get any sort of relief! It can also be useful if you have arthritis as well.
While I do not have issues with is now, I have had stomach issues in the past, and many people take this to help relieve IBS and other stomach issues. Who would have thought that this plant you use for cuts and scrapes could also do all of this?
Needless to say, I am hooked. Plus, it makes me happy that they are also a small company and made in the USA.
If you have chronic pain, like me, or if you have stomach issues, it may be worth looking into taking this as a supplement. You can find more information on their website or follow them on Facebook. You can also find them on Amazon as well.
I hope that if you have some of the issues I do that you can find relief, and if you have used this product, please let me know how it helped you in the comments below!