How to Plan Your Own DIY Deck and Outdoor Space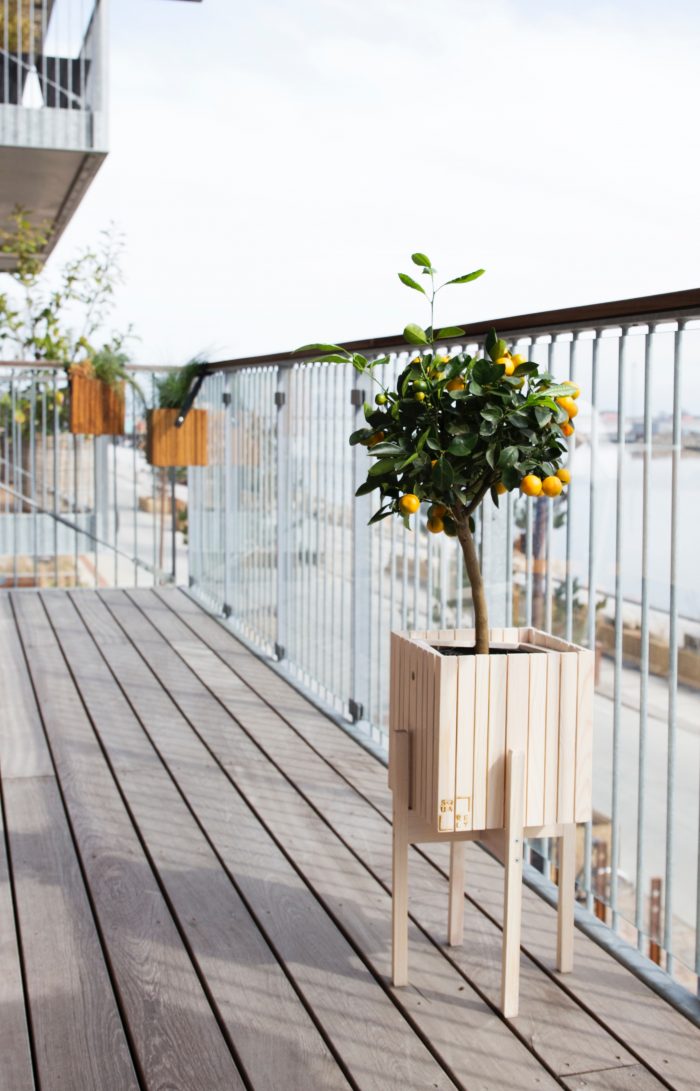 No matter whether you purchase a fixer upper or a new or renovated home, we all have that desire to make our homes feel like they are truly ours. Part of that personalization is designing the perfect outdoor space to fit yours and your family's needs. In both our old house and our current homes, one of the things we looked at personalizing was our outdoor space and doing a DIY deck.
*Misfit Mama Bear Haven is reader supported. This means that when you purchase through affiliate links on this site, I may receive a small commission, at no cost to you. Misfit Mama Bear Haven is a participant in the Amazon Services LLC Associates Program, an affiliate advertising program designed to provide a means for sites to earn advertising fees by advertising and linking to amazon.com.*
(*This is a sponsored post, but all thoughts and opinions are my own. This post may contain affiliate links or Amazon links, which means I may earn a small commission if you click the link then purchase a product or service from the third party website. Purchasing a product or service from a link does not increase your purchase price, but it is a great way to say 'thanks' if you enjoy my content and find my suggestions helpful.)
Learning From Our Mistakes
When we bought our last home, we discovered that the deck on the back of our house, while newer, wasn't made properly. We realized this by the first spring of living there. The former owner never sealed the lumber used properly. Perhaps he even used sub-par materials. At any rate, we knew it would all be rotten in a matter of time.
We were young, and we thought we knew what we were doing, but honestly we didn't really have a plan. We went in with the idea of tearing up the old deck first and then figuring it out as we went. That didn't work so well in hindsight.  Honestly, it was a disaster that resulted in spending way more on this project than it should have. To be honest, it never did turn out the way we truly wanted it to be.
While we made a lot of mistakes last time, we learned what not to do this time around with our current home. This time we plan to be more efficient and spend less in the process.
Creating our Perfect Outdoor Space and  DIY Deck
Owning a fixer-upper has definitely been an experience. We have learned a lot about designing, preparing, measuring, budgeting, and being flexible.  Granted in my dream world, I would have moved to a more rural area and put in a pond with a beautiful dock so that I could sit and overlook it at night. Since I obviously didn't get that, we will be doing a DIY deck where I can sit at night in the summer and listen to the night sounds instead.
In order to do that, the first thing to do is to have a plan. Some lumber and deck companies offer design services to help you create the space you want. The best part is that you can make the plans, have all the measurements calculated, and see how much it will cost. This way you know if it is in your budget.  You can also ask someone at your local home improvement store questions to help figure out how to build your own deck.
When creating your plans, you really want to think about what you need in a deck. Do you need just a platform to create a sitting space. Do you want railing for decoration. Do you want space for plants? Do you want to have plant boxes built into the space? Are you planning to have an outdoor dining space there? These are all good starter questions to ask before you start planning.  Also, there is the biggest question of them all: What is your budget?
Why Budgeting is Important for Projects
When we did our first outdoor space renovation, we really didn't have a budget in mind. We knew the materials we wanted to use. However, we didn't think about how quickly the costs would add up. In the end, it hurt us and our project as we didn't get to finish it the way we wanted because it was out of the budget.
Whenever we do any project now, we design, measure, find the cost, and then we budget for it. Whether you are using money in savings, taking a loan, or putting aside money for projects, you want to make sure that you know all the costs and then make room for extra costs. Every project has extra costs, whether it is because of a mistake or an additional issue that arises while working on the project. Always be prepared.
Final Thoughts
Ultimately, as mentioned earlier, we want to personalize our space. We want to make a house a home. Outdoor projects are one of those "Wow Factor" types of projects. They make our homes more inviting and give the first impression of the home. Even if you never plan to move, you definitely want to have a place you are proud of.
However, make sure you are prepared when you start these projects. Make sure you create an outdoor space that works for you because you are the one that lives there. Create a space you will love!
If you have done an outdoor project or have done a DIY deck, I would love to hear about your experience. What tips would you add? As always, please feel free to comment below or join the discussion on social media!