God is Better Than Princesses by Sarah Reju, a Book Review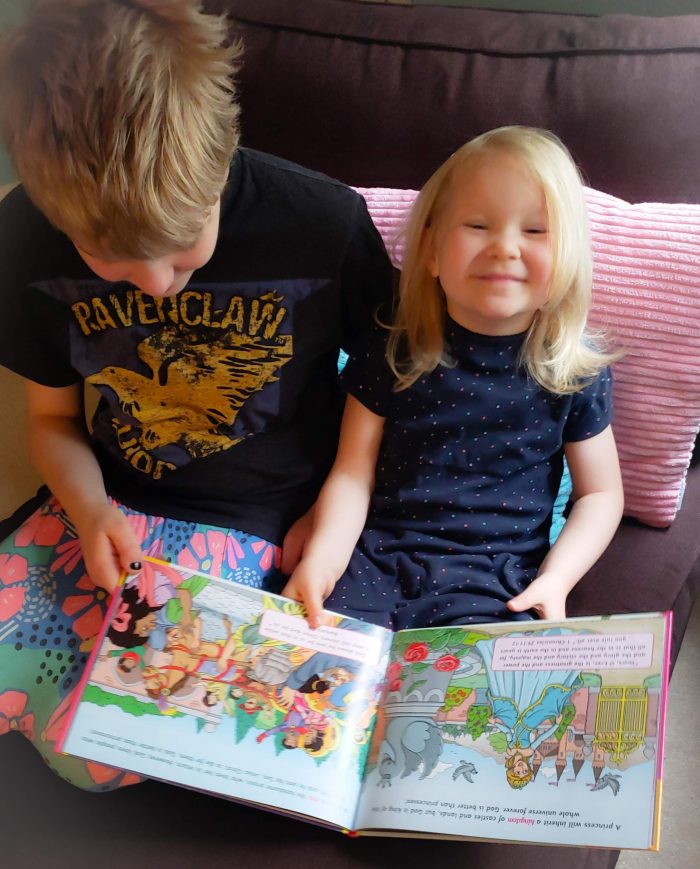 Recently, we received the children's book God is Better than Princesses by Sarah Reju and published by Christian Focus to read and review.  This beautifully illustrated book talks about all the qualities of princesses while discussing why God is better. It is a great book for toddlers and preschoolers interested in learning about God.
About the Book
God is Better than Princesses contains 48 pages of alphabet fun! It goes through the alphabet and and talks about royal announcements, crowns, and other Princess themes. However, it discusses how God is better than those things. It contains Bible verses for each topic. Plus, the illustrations are colorful and fun!
It is a great book for a child wanting to learn about God. The book pulls from whimsical ideas that kids love and combines a religious aspect in a way that kids will want to learn more.  Each part contains simple Bible verses too. It introduces kids to God's love in an easy-to-understand way.
What We Loved
I loved the fact that the book was written by a fellow homeschooler. The educational aspect this book contains also makes me happy,  as Miss Crankles is still learning the alphabet. I love how it uses the alphabet to tell bits about princesses and God. The Bible verses used are simple verses, which is great for little people just learning.
Miss Crankles asks a lot of questions about God lately, and I want to find materials for her to give her a better idea of who God is. We read together every night, and I love being able to add this book to our list. She loves the concepts and the fact that there are princesses in the book. Also, if you want your child to learn Bible verses, the ones in the book are great for little learners.
Final Thoughts
You can find God is Better than Princesses on the Christian Focus website. Christian Focus is on social media too if you want to learn more.
Facebook: www.facebook.com/christianfocus/
Twitter: twitter.com/Christian_Focus
YouTube: https://www.youtube.com/channel/UC9n_TTQulXBNqM7LtEALtJg?view_as=subscriber
Instagram: www.instagram.com/christianfocuspublications/
I hope you found this review helpful. Also, be sure to check out other reviews on this and other Christian Focus publications by other members of the Homeschool Review Crew!