God's Mail Volume 3 Book Review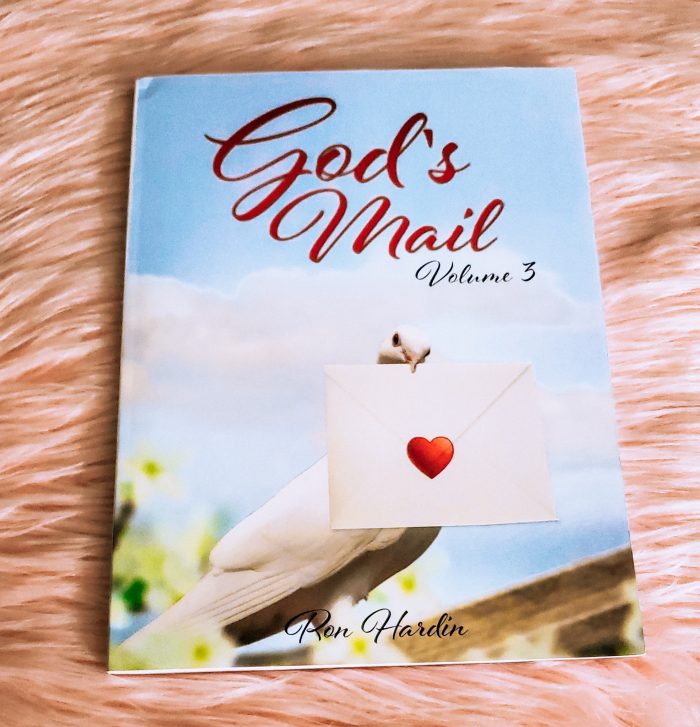 Recently, I have been reading God's Mail Volume 3 by Ron Hardin from God's Mail. Through his poetry, he addresses challenges of believers and non-believers. This book is a little different than what I am used to reading, so today, I want to share my review with all of you.
*This post contains affiliate links, which means I may receive a small commission, at no cost to you, if you make a purchase through a link! Misfit Mama Bear Haven is a participant in the Amazon Services LLC Associates Program, an affiliate advertising program designed to provide a means for sites to earn advertising fees by advertising and linking to amazon.com.*
What is God's Mail?
The God's Mail series is written by Ron Hardin and includes real life experiences from his walk with God. His experiences include being born again at the age of 12, but then joining a gang, dropping out of high school, drug use, and even time in jail. He draws on all of this to write the poetry in these volumes. The messages in God's Mail draws on his experiences to help others reading his books.
The way each poem is crafted is that one side of the page includes scriptures. The other side includes a poem that coincides with the scriptures. There is beautiful artwork in the background of each page.
My Thoughts
I originally took on this review because I saw this as an alternative to regular devotions. While I cover some religious reviews in my blog, I don't talk about my religious views as much. For those of you wondering, I am more liberal based Christian. My walk with God is not as close as I would like. While some people get closer to God when going through dark moments in their lives, I got angry with God about everything that happened to me and my family the last few years…from my losses to our financial struggles…as well as my long bout of health issues. As I work at my faith, I search for tools to help along the way.
There were things I did like about this book. I did feel some of the poems spoke to my heart. However, the Bible scholar in me (did you know I minored in Youth Ministry?), really wanted all the Bible verses to come from the same version. Also, I would rather have seen the endorsements in the back of the book, instead of the front. It would have made for easier reading.
This book is available on Kindle and in paperback. I received the paperback version, and it was a bit bulky. It would have been nice, if it would have been more of the size of regular books, in case I wanted to take it on the go.
Final Thoughts
God's Mail Volume 3 by Ron Hardin from God's Mail may not be for everyone. However, if you know someone who is looking for something Biblical and different, you might want to check this out. You can also find more reviews on this book from other members of the Homeschool Review Crew by clicking the link below.
I hope you found this review helpful. If so, be sure to share and also follow my blog for more reviews, parenting, and other fun!