How I Used My Pain to Make a Difference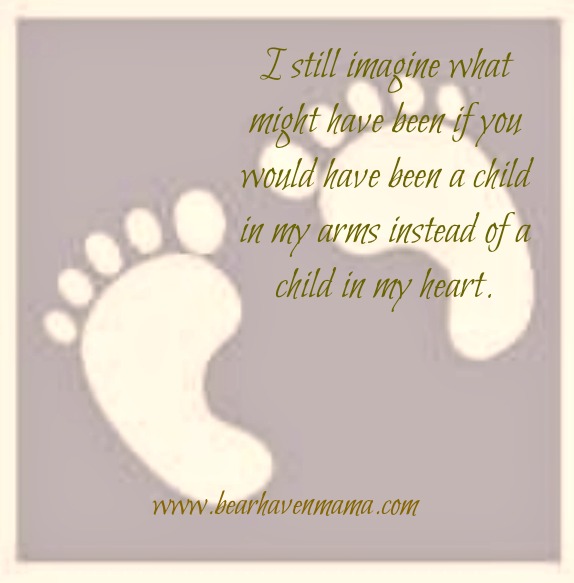 When I had my first miscarriage six years ago, I felt like my world turned upside down. I never felt so broken or empty in my life. At one point, my big kids even held an intervention because I took to wearing my pajamas in public and stopped getting dressed for the day. One of the few things that kept me going through the worst of it was writing about it…my story, my feelings, my heart. I took my pain and put it into words in hopes that others would find comfort in knowing they weren't alone.
*Misfit Mama Bear Haven is reader supported. This means that when you purchase through affiliate links on this site, I may receive a small commission, at no cost to you. Misfit Mama Bear Haven is a participant in the Amazon Services LLC Associates Program, an affiliate advertising program designed to provide a means for sites to earn advertising fees by advertising and linking to amazon.com.*
I noticed something the other day…
The other day, I went to check Facebook and saw my notifications. In those notifications included a few more shares and comments for a post I did for Pregnancy and Infant Loss Awareness Day a few years ago. I never realized the impact that it would have on others, yet almost every day, I see people comment or share that post because it meant something to them, like they were searching for a way to remember their baby. When I wrote it, I reflected on my loss and my feelings. I honestly didn't think many would see it. Since then, it has been shared over 1000 times by people in their own season of loss. Some just lost their baby. Some wanted to share something to capture the way they felt on the anniversary of their loss. Many of them have been mothers, but I have seen the words from fathers and grandparents as well. My heart aches for them all.
As time goes on, it has gotten easier, but I still think of him now and then. I think of the activities he might enjoy. I wonder who he would have looked like. I ponder what kind of sense of humor he would have had. I dream sometimes that it didn't happen. I have nightmares still of how it happened. While it hurts sometimes, I managed to move forward. I still write about it from time to time. I use my voice as a blogger and influencer to help others feel not so alone in this because in some ways, talking about miscarriage and loss is still taboo.
When my mind wanders, I find myself hugging Crankles a little tighter or giving the big kids a little extra hug. Luckily, they both still let me give hugs and don't act all too for school about it. While I did not get a chance to get to know that baby, it does help to know that my words have helped others. For that, I am grateful.
In the spirit of wanting to help others, I offer this thread to you…to tell your story, to share, to talk about what helped you. I send love to you all.