Keeping Magic in the midst of Change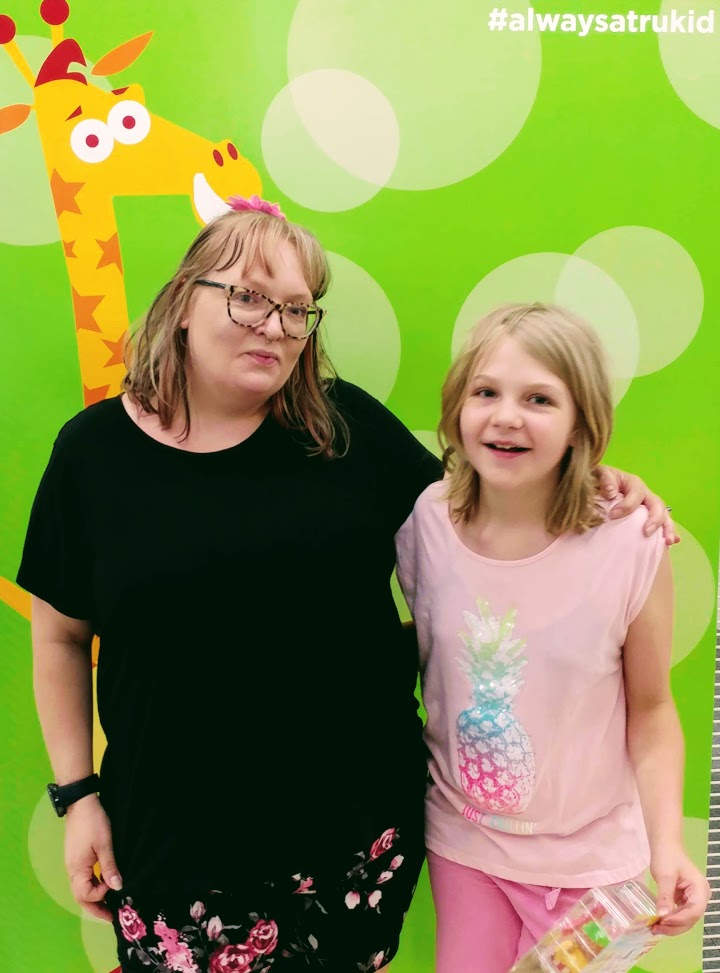 As I started to organize my photos from this summer, I came across one of me and Sissy the last time we visited Toys R Us before it closed its doors. We always made a big birthday trip to the toy superstore every year! With the big kids' birthdays just a few days apart, we would go out for dinner and then get their balloons and crowns! I would take some pictures, and we would go on the hunt for things that we could only find there! What was new? What was cool? What was super fun? What did the kids just have to get with their birthday money? I can honestly say it was one of my favorite things to do with them for their special days!
*Misfit Mama Bear Haven is reader supported. This means that when you purchase through affiliate links on this site, I may receive a small commission, at no cost to you. Misfit Mama Bear Haven is a participant in the Amazon Services LLC Associates Program, an affiliate advertising program designed to provide a means for sites to earn advertising fees by advertising and linking to amazon.com.*
Granted, I think part of it was the big kid in me. I still remember how special it was to go to Toys R Us when I was a kid. I did not get to visit one that often, but when I did…oh… straight to the Barbie aisle, I dashed! I still remember getting my prized California Barbie there! I remember my grandma taking me and my step brothers there when we would stay with her and grandpa, just to look, yet we always ended up with something! I think those memories were the pieces that molded me into the crazy bear lady who ended up owning a toy store of her own for a little while.
When the kids and I went to Toys R Us that one last time, it happened to be for the kids' one last birthday trip. What we hoped would be fun and turn into a bargain hunt ended with us all feeling a little sad inside because for me and the big kids, it was losing a piece of our childhood. It made us sad in a way. It made us sad that we would never be able to do this birthday tradition again, and it made us sad that we wouldn't be able to share it with Miss Crankles. I took Miss Crankles to make her bear on her birthday. I used to make bears with the big kids for their birthdays, and I am glad that I can continue to do that tradition with her.
Traditions are important. I think one of the things I hate the most about getting older is all the traditions that are no more, whether it is something as silly as going to a toy store on a birthday or having holiday dinners with family members. As we get older, places close, our family members pass away or grow apart, and sometimes the traditions that we loved the most are just memories that we keep close to our hearts.
Traditions are good though. It is good to have something to look forward to year after year, but it is also good to remain flexible so that we can flow with change and find new ways to make good memories with the ones we love. Creating happy memories is one of the things I love to do with my kids, but it doesn't have to be anything on a grand scale. Sometimes it is just one on one lunches or surprise trips to the ice cream store.
What are some of your favorite childhood memories? What are some of the traditions you love with your kids? As always, I would love to hear from you, and don't forget to follow me on social media!