How to have fun in your Neighborhood with Laser X Micro Blasters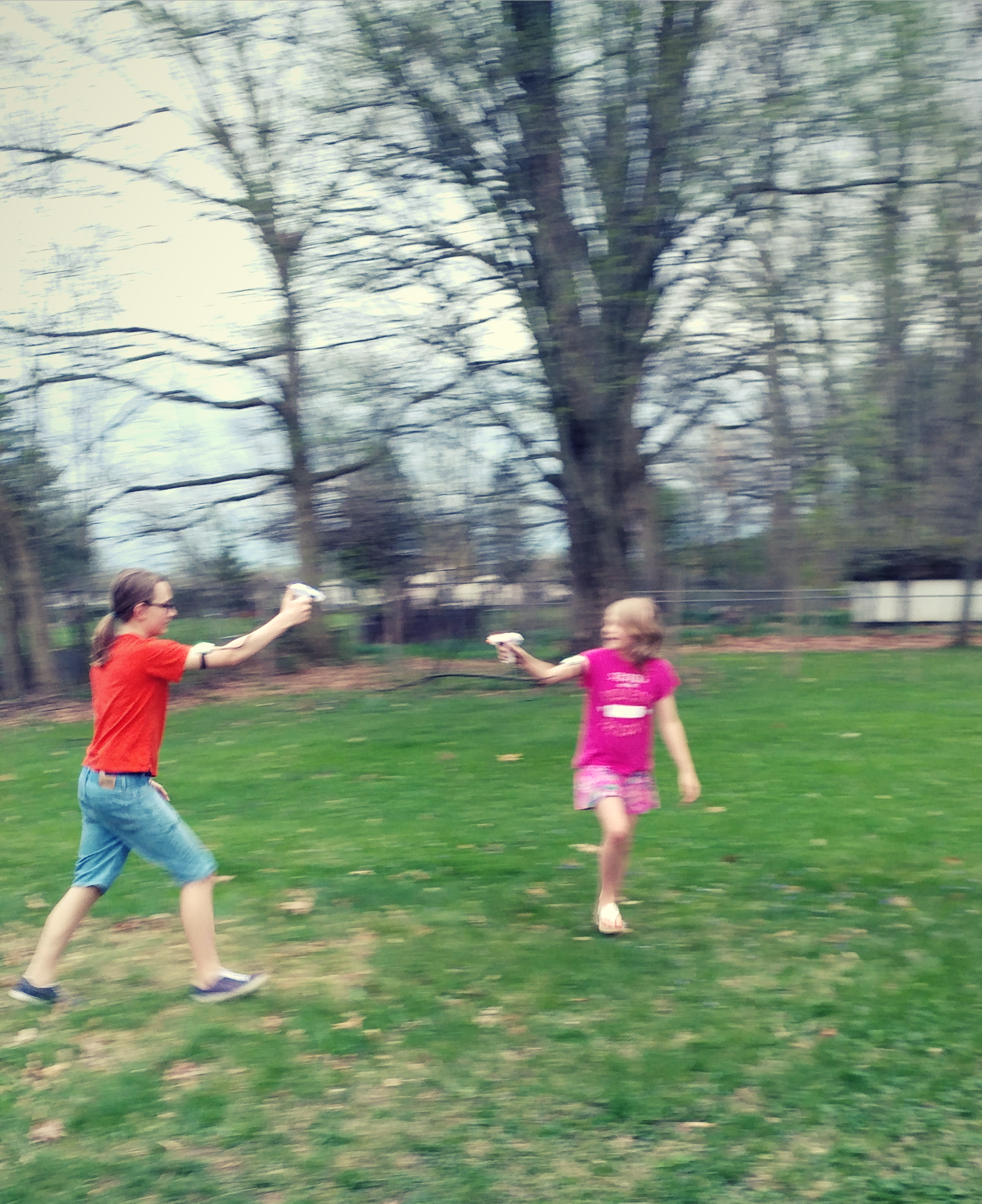 *This post contains affiliate links, which means I may receive a small commission, at no cost to you, if you make a purchase through a link! Misfit Mama Bear Haven is a participant in the Amazon Services LLC Associates Program, an affiliate advertising program designed to provide a means for sites to earn advertising fees by advertising and linking to amazon.com.*
Do you need some inspiration to keep your kids busy this summer? Then you might want to look into grabbing the new Laser X Micro Blasters! Laser X makes laser tag come to your backyard and is great for your kids to play with friends or even host a neighborhood showdown!
What is Laser X?
Laser X Micro Blasters are the newest addition to the Laser X family. Like other Laser X gear, Micro Blasters feature state-of-the-art lighting and sound effects that bring the excitement of a laser tag arena right to your own backyard. Strap a receiver onto your upper arm, and blast opponents up to 100 feet away. Reloading is easier than ever; Just press and hold the trigger. Laser X sets all work together, so you can have as few as two players or get the whole neighborhood in on the action! Advanced sensors in the Laser Xblaster know when players are blasting, being hit, running or hiding.  An interactive "coach" uses this information to give players tips and tricks throughout the game.
What makes them a perfect summer toy on the go?
The small size of the mircro blasters makes it perfect to take the game on the go! They fit easily in a backpack and can go anywhere! They also work up to 100 feet away! My kids started at a close distance to try out their blasters and then moved all over the yard to see how far the sensors would reach! They had a ton of fun, but they said that it is even better when it is dark! This is a game they love to play in our basement! The kids love the Laser X Micro Blasters and said they are easy to use! While they work better in the dark, you can still play during the day. They hope that some of their friends purchase them because they want to be able to battle at the park!
Where to find them
You can find the Laser X Micro Blasters at Target for $29.99. You can also purchase them on the Laser X website!
Final Thoughts
With my kids constantly wanting to be plugged in, I really love the Laser X because it gets them running! I want them to be more active, and this is a great way to encourage your kids to enjoy the great outdoors…without a cell phone or tablet!