Last Minute Cheap Ideas for Little Kids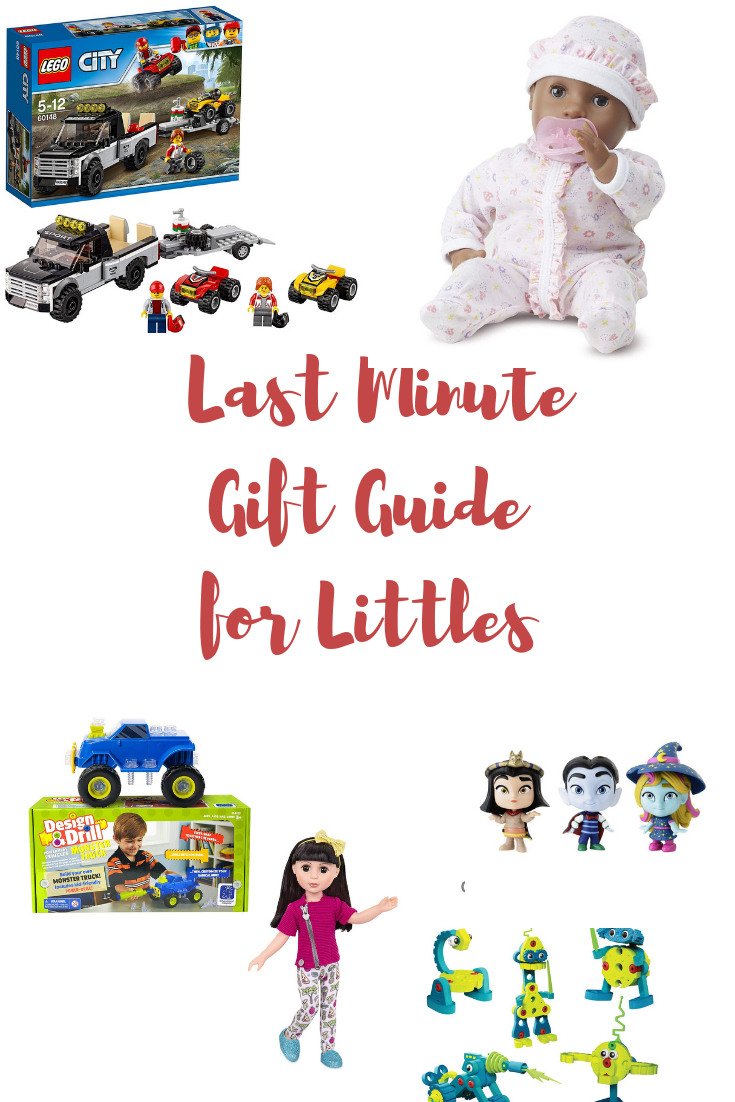 Have littles and don't know what to get them? Well, worry no more because I got you covered, and the best part is that these ideas won't break the bank! Nothing over $50!!! Most of them are $25 and under too!
The List
This list is inspired by things my big kids loved when they were younger and by Crankles who is four. Many of these toys are actually on her list!
1.  Netflix Super Monsters Trio: This Amazon exclusive landed at the top of Crankles' wish list this year. Super Monsters is a Netflix cartoon geared towards toddlers and preschoolers. Ever since this show came out, she wanted toys for it, and now they have them! Target carries some of the figurines separately in their stores if you want to go that route, but I will give you some insider advice: ask a sales associate for them. I found that a lot of the items we wanted were actually at the store. However, they were still in the back. None of the Targets I have visited ever had these toys on the floor, but they always had them in the back!
2. Design and Drill Monster Truck: Your child gets to put together their own Monster Truck!!! How cool is that???
3. Glitter Girls Dolls by Batt:at 14 Inch Dolls If you are looking for an inexpensive alternative to Wellie Wishers, this is your doll! There are several to choose from, and they fit in the same clothing as the Wellie Wisher Dolls. My daughter received one last year for Christmas and absolutely loves it! They are well made and under $25!
4. Melissa and Doug Mine to Love Dolls: These dolls are classic. They never go out of style, and they are great starter dolls for your child. I used to carry these in my shop, and they were some of my top sellers. They are well-made and not expensive. If a doll is on your child's list, this is the one you want to get!
5. Bloco Toys Robot Invasion Kit: This kit comes with 225 high density foam pieces and plastic connectors. It comes with a step by step guide to create 6 different robots, or your child could make their own! These are great toys for hands on play and STEM activities!
6. Lego City ATV Race Team: We love the Lego City series. I picked one, but really…all of them are great. My son loved getting these and expanding his city when he was younger, and now he helps his baby sister do the same thing!
I hope you found this list helpful. Also, most of these are still available for last minute Christmas delivery from Amazon just in case you don't want to people…I am already peopled out so I get it! Also, if you haven't entered my Amazon Gift Card Giveaway, there is still time!!!