Let's Go to The Ohio State Fair: What to See and Do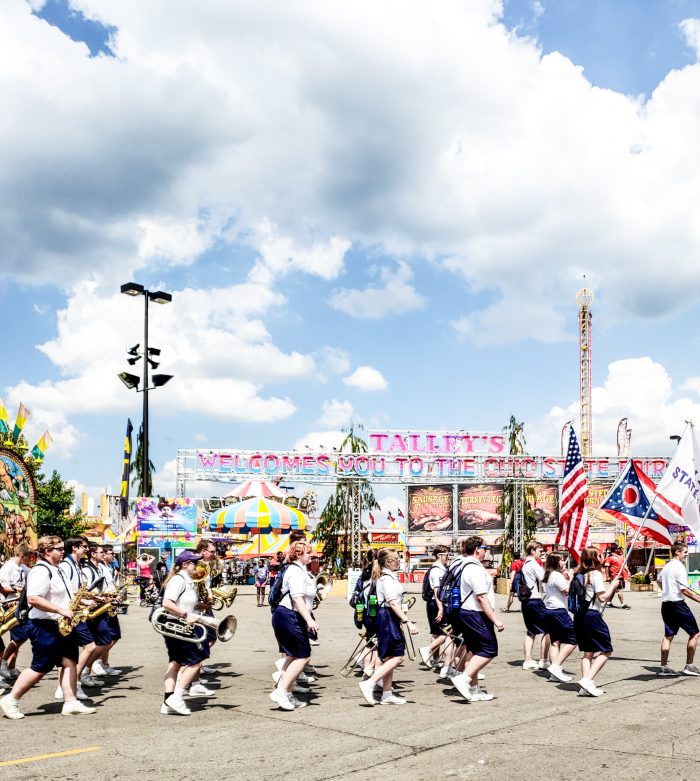 One of my favorite parts of summer growing up was fair time. My first Ohio State Fair experience happened when I was an adolescent in 4-H. I placed first with my clothing project and got to represent my county at the State level. That is why I jumped at the opportunity to show my kids how much fun the state fair is.
*Misfit Mama Bear Haven is reader supported. This means that when you purchase through affiliate links on this site, I may receive a small commission, at no cost to you. Misfit Mama Bear Haven is a participant in the Amazon Services LLC Associates Program, an affiliate advertising program designed to provide a means for sites to earn advertising fees by advertising and linking to amazon.com.*
(This post may contain affiliate links or Amazon links, which means I may earn a small commission if you click the link then purchase a product or service from the third party website. Purchasing a product or service from a link does not increase your purchase price, but it is a great way to say 'thanks' if you enjoy my content and find my suggestions helpful.)
What to Do?
The Ohio State Fair runs this year from July 24-August 4. It includes exhibits, rides, food, entertainment and more! My kids want to eat fair food until they can't eat anymore, ride amusement rides, and see the animals.
However, there is a lot more than just that to do at the fair. Some of the other options include:
Budweiser Clydesdales
All Ohio-State Fair Band and Youth Choir
A Butterfly House
A Railroad Exhibit
Flippin- An Aerial and Acrobatic Spectacular
Human Canonball Crusaders
Natural Resources Park
A Petting Zoo
A Parade
and much, much more!
Tickets
Tickets prices are as follows:
$10 – Adults 13-59
$8 – Seniors 60+
$8 – Children 6-12
Free – Children 5 and under
$6 – Advance sale admission tickets
Ride tickets are:
$25 – Ride-All-Day Wristband Vouchers (exchanged for a wristband at the Fair)*
$20 – Advanced Sale Ride-All-Day Wristband Vouchers (available through July 23 only)*
$1 tickets – Fairgoers can buy individual ride tickets for $1 each. All rides require 2 or more tickets.
And parking is $5.00 per vehicle. For more information, please visit the Ohio State Fair Website.
You can also find the Ohio State Fair on social media:
Creating Summer Memories
For us, going to the fair will be all about creating summer memories. This will be Miss Crankles' first fair experience. I am hoping to attend the fair on July 31, which is the sensory friendly day to give her the best experience we can.
What is your favorite part of the fair?