Maple Holistics Dead Sea Mud Mask Review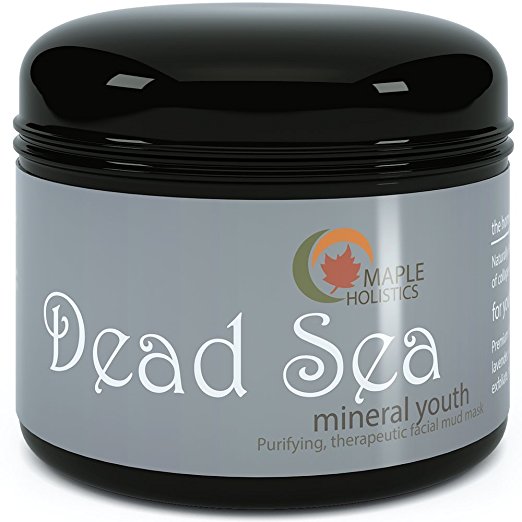 This review is brought to you by Maple Holistics. All thoughts and opinions are my own.

I admit that I do not always take good care of my skin. Sometimes, I just don't make enough time for a good skin care routine. However, I am trying to change that which was why I was happy to try out a Dead Sea Mud Mask by Maple Holistics.


Maple Holistics is a natural beauty products business based out of New Jersey. Their products are cruelty free and all natural. They are also all made in the USA.


I recently tried the Dead Sea Mud Mask as I was looking for something to deep clean my face and help with some of the blemish problems I have. I am acne prone, and so I really like to find products to help with it.


One of the first things I noticed is that it is super thick. It also smells nice. The mask contains mud from the Dead Sea, which is known for its purifying salts and minerals. It also has German Chamomile, Lavender, Green Myrtle, Clary Sage, and Biodeynes EMPP. The Biodeynes EMPP is for skin elasticity, and the German Chamomile is to help reduce stress and calm nerves. With as thick as it is, I thought I would need a lot, but a little goes a long way for this product. I did not need that much for my face.
After washing my face once I was done, I noticed my skin looked a little brighter. I have not had as many issues with blackheads since I have been using it. I use this about once a week to relax and also take care of my skin! To show you how nice my skin looks, here is a makeup free selfie taken a few minutes after I was done!


My verdict: I like this mask a lot and have integrated this into my skincare routine. I like that it does not smell bad. It does not have harsh chemicals. It works, and I do not need to put a lot on my face to use it.
If you would like to give their products a try, they are giving free sample products! Please visit their website to request yours and feel free to tell me about your experience in the comments below!