Silver Canadian Snowy Owl Coin Review from GSI Exchange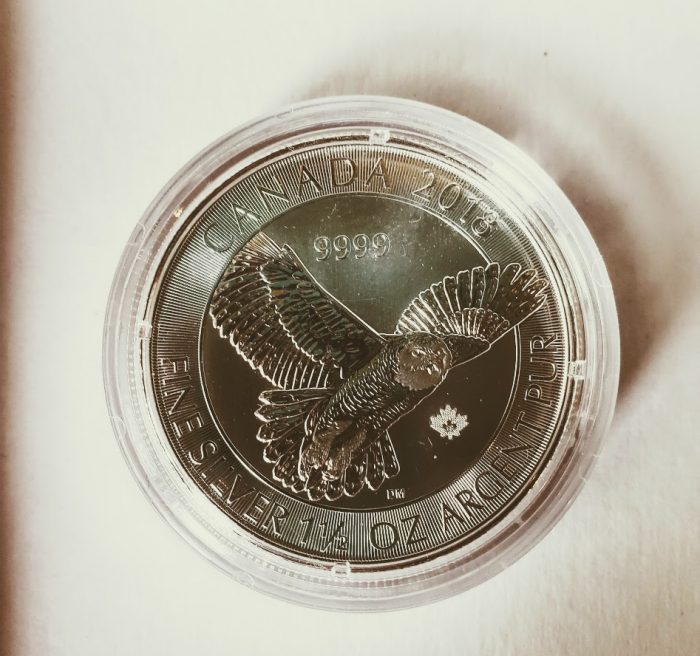 Because of all the traveling I did when I was younger, coin collecting has been something of interest to me. Recently, I had the opportunity to receive a Silver Canadian Snowy Owl coin from GSI Exchange for my honest review. I decided to use this as an opportunity to discuss coin collecting with the kids as a homeschool activity and also a hobby in which they might enjoy.
*This post contains affiliate links, which means I may receive a small commission, at no cost to you, if you make a purchase through a link! Misfit Mama Bear Haven is a participant in the Amazon Services LLC Associates Program, an affiliate advertising program designed to provide a means for sites to earn advertising fees by advertising and linking to amazon.com.*
About the Coin
This beautiful Silver Canadian Snowy Owl Coin arrived packaged securely, and the shipping was quite fast. This coin contains 1.5 oz of .999 fine silver, displays Queen Elizabeth II on one side and the Canadian Snowy Owl on the other. It was issued by the Royal Canadian Mint and is the 7th release in the popular 1.5 oz silver coin series from the Royal Canadian Mint. Also,  it retains a face-value of $8.  The coin is worth over $36! With a 38 mm diameter, it makes it a very thick coin as well.
If you like detailed art, you will love the fine engraving of the Canadian Snowy Owl depicted on this coin. The coin is just beautiful. It comes in a durable plastic case too and is ready to display.
Why collect coins
Coin collecting can be a fun hobby, and it can also be profitable as well as some coins gain value over time. My experience with coin collecting started in college when I spent time living abroad. Because I was so fascinated with the look and feel of coins from other cultures, I became interested in collecting coins in general. The coins from GSI Exchange are fantastic because they are well-made and have value to them. They are great for collectors and also great to give as gifts. Plus, it looks great on display in my office!
My hope is that I will pass my coin collection to one or more of my children someday. I would also like for it to be something we do together, kind of like a family hobby! Do you have any hobbies that you do with your children? If so, I would love to hear about it!
I hope you found this review helpful. I enjoyed working with GSI Exchange, and I hope to add more of their coins to my collection in the future!