Tea Time at Piccadilly Parlour with Kids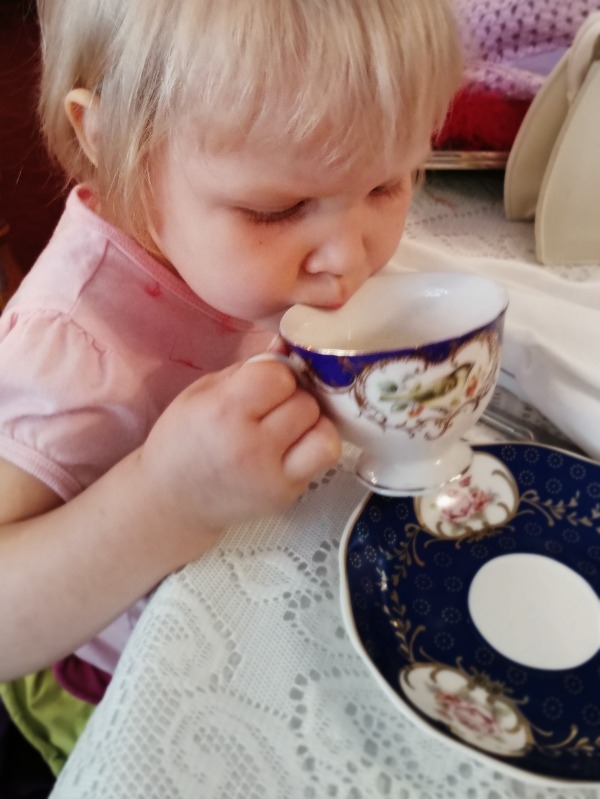 My kids love playing tea party at home, and when one of my closest friends invited me and the girls to tea, we of course had to go! I had no idea that Piccadilly Tea Parlour Victorian Tea Room even existed until we visited, and now that I know about this awesome place, I feel the need to share with all of you!
Reservations are suggested for this beautiful tea room nestled in Canfield, OH. Upon arriving, my daughters were encouraged to get into costume for tea time, and they had a great time trying on clothes and accessories for their perfect tea look!
Finding their look
There were costumes available for little kids and big kids, plus hats and boas for the adults too!
The table setting
Everything looked elegant, and we felt prim and proper as our table was already set!
The Experience
Tea time was a lot of fun for all of us. My older daughter and I both had tea, but my youngest daughter did not but still got to drink out of a fancy tea cup anyways! The menu had a nice selection and even a few things that I could eat, as I have recently been diagnosed with a few food allergies making dining out a little more difficult. They even had a children's menu that my youngest really enjoyed!
Piccadilly Parlour Victorian Tea Room hosts events and even birthday parties and showers. As I stated earlier, it is recommended that you have reservations as it is not overly large, and it can fill up quickly. For more information, please visit their website or Facebook page!