The Heart Changer, a Biblical Historical Novel Book Review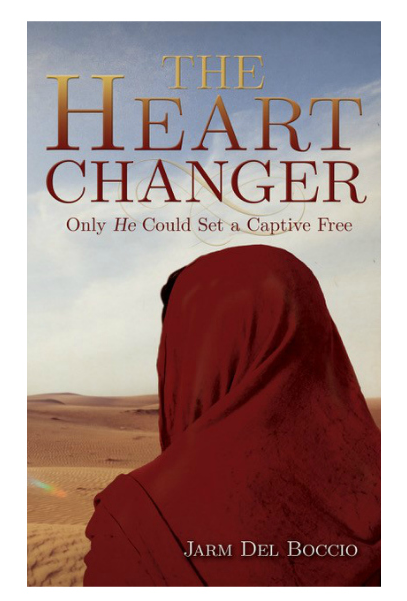 *Misfit Mama Bear Haven is reader supported. This means that when you purchase through affiliate links on this site, I may receive a small commission, at no cost to you. Misfit Mama Bear Haven is a participant in the Amazon Services LLC Associates Program, an affiliate advertising program designed to provide a means for sites to earn advertising fees by advertising and linking to amazon.com.*
Sissy and I have been looking for ways to make summer reading fun, so we decided to start our own little book club for just us. Needless to say, I have been looking for interesting reads appropriate for middle school that we both would enjoy. We recently got the opportunity to review The Heart Changer from Jarm Del Boccio, Author, and I thought this biblical historical novel would make a great addition to our summer reading list.
(This post may contain affiliate links or Amazon links, which means I may earn a small commission if you click the link then purchase a product or service from the third party website. Purchasing a product or service from a link does not increase your purchase price, but it is a great way to say 'thanks' if you enjoy my content and find my suggestions helpful.)
About the Author, Jarm Del Boccio
The Heart Changer is the debut novel for author Jarm Del Boccio, former teacher and librarian, and a current teacher at SchoolhouseTeachers.com. She believes with inspiration from the past, children can be the heroes of their own stories. She looks for inspiration in her daily life and also in observation of quirky things that happen while she travels the globe checking off items on her bucket list.
About the Novel, The Heart Changer
The Heart Changer is Jarm Del Boccio's debut novel and tells an interesting fictionalized version of the story of Naaman, the Syrian Army Commander from 2nd Kings whom was told to bathe in the Jordan seven times to be cleaned of Leprosy.  In this version of the tale, we hear it from the perspective of Miriam, a twelve-year old girl forced to serve Naaman and his family after her village was raided by Naaman. While being forced to work for the same people responsible for the destruction of her village, Miriam is left with bitterness, confusion, and many other feelings as she comes to terms with her new life and also her purpose in being placed in Naaman's life as well.
This story is 112 pages long and is appropriate for grades 7-12, but it also is a great read for adults as well. There is also a great study guide available, complete with questions and recipes on The Heart Changer's website for download.
My Takeaway From this Novel
While I usually discuss what my kids think in a lot of my reviews, I wanted to take the opportunity this time to talk about my thoughts while reading this novel.
If you have been with me as readers for a while, you know that the last 6-7 years of my life has been a bit of a roller coaster. It started with dealing with secondary infertility and two miscarriages and then segued into me having a Traumatic Brain Injury relapse, my husband losing his job, and trying to dig ourselves out of financial distress while also trying to navigate doctors, insurance issues, and everyday parenting.
The feelings Miriam had towards God, the feeling abandonment and feeling that God was punishing her, felt very familiar to me. I remember those feelings quite well and still feel like I am working through them to some extent. It is hard to see a greater plan or any plan in any of the bad things that happen to us. Her feelings were very relateable, and it really made me want to read more to see how she coped and also to find out what God's plan was for her in all of this.
Final Thoughts
If you or your middle schooler are looking for new books to read, I highly recommend The Heart Changer from Jarm Del Boccio, Author. If you would like to see more reviews, please click the link below for more Homeschool Review Crew reviews. As always, I would love to hear your feedback as well!