Undercover Mama Nursing Tank Review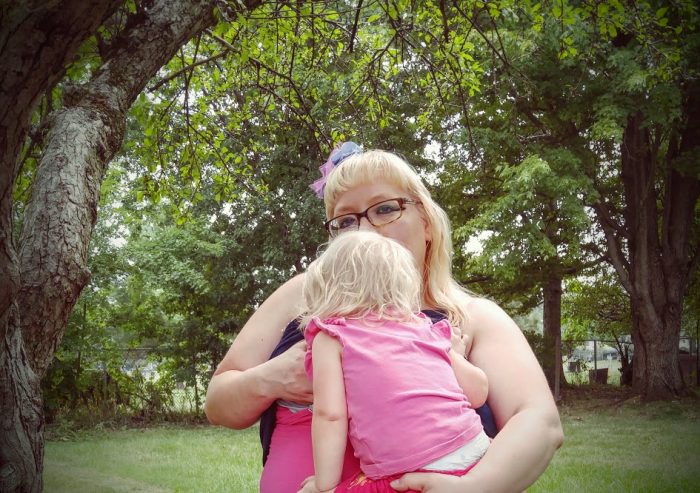 I never thought I would be nursing this long! Miss Crankles just turned two and is still nursing strong. My other two children did not nurse past four months, and for me, I like to be able to nurse wherever I am. I discovered Undercover Mama when Crankles was a few months old and gave them a try. I like to wear nursing tanks under my clothes because it gives me a way to keep my tummy covered and nurse discreetly. For the last two years, I have chosen my clothes with keeping in mind how easy it would be to nurse. I have a collection of dresses and shirts that help with that.
The Undercover Mama Nursing tanks work a little differently than the traditional tank top. The Undercover Mama tank does not have straps. They connect to your nursing bra like this:


This makes it easy to just unhook and nurse without adjusting your shirt. I like to wear a shirt over my tank because that is just me. If you are still a bit shy about nursing in public, this combination actually works better than trying to use a nursing cover because you can pretty much nurse without your boob showing as you can see here:


And here:


By taking away the extra step of either having to lift your shirt or taking your breast out of the top of your shirt, it takes less time to get ready to nurse and makes it quite comfortable.
The fit is a bit form-form fitting, but remember that you will be most likely layering anyways. It was about 90 degrees the day we took those pictures, and I was quite comfortable. They go up to 3xl in some of their styles too! I am wearing a 2xl in the pictures above.
If you want to give them a try, you can visit Undecover Mama's website. These tanks have been a lifesaver for me, and I hope that you found my review of them helpful!
*Misfit Mama Bear Haven is reader supported. This means that when you purchase through affiliate links on this site, I may receive a small commission, at no cost to you. Misfit Mama Bear Haven is a participant in the Amazon Services LLC Associates Program, an affiliate advertising program designed to provide a means for sites to earn advertising fees by advertising and linking to amazon.com.*