Summer Water Fun with Water Wubble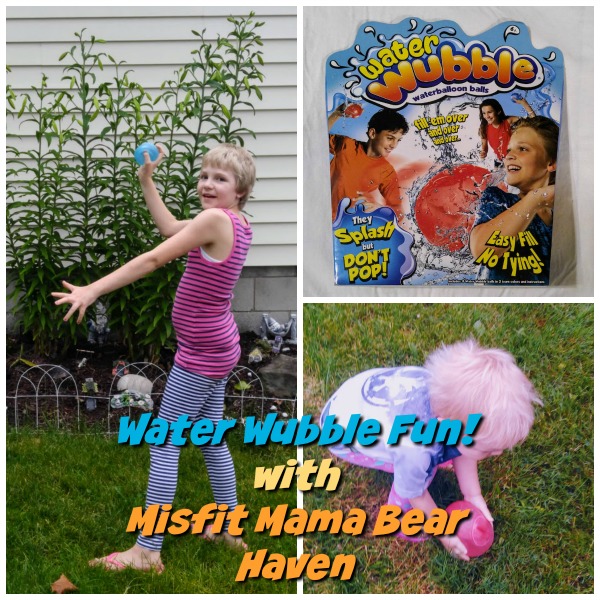 *For this Post, I collaborated with Water Wubble. While I was compensated, all reviews are my own. This contains affiliate links which means I may earn a small commission if you click the link, then purchase a product or service from a third party website. Purchasing the product does not increase your purchase price, but it is a great way to say "thanks" if you enjoy my content and find my suggestions helpful.

One of the things we love most about summer is water fights! We love using water balloons but hate the messy clean up afterwards. In fact, my driveway still has some pieces leftover from our last one, so I was pretty excited that we all got to test out the Water Wubble recently.


What's a Water Wubble? Water Wubble is like a water balloon that splashes but doesn't break! You can refill them and use them over and over again! It is awesome! You don't have a messy clean up either.


You can use a hose, a water bottle, or your faucet to fill them. They do not need tied and are fairly easy to close. The little one could handle them with ease. According to the kidlets, they are better than water balloons because they hold more water than regular balloons because you do not have to tie them. All three kids had a blast with their water war.


Water Wubble is available online at the Wubble Ball website and also at Target! You get 8 Water Wubble Balls in two colors, red and blue, so that you can form teams and play. My girls really liked that they each had their own color and that they could fill them as little or as much as they wanted.
We found them to be durable, and we look forward to playing with them more throughout the summer! Have you tried them? If so, how did you like them? Feel free to tell me in the comments below, and don't forget to follow Misfit Mama Bear Haven on Social Media!