Why do all my kid's Barbies live in a nudist colony?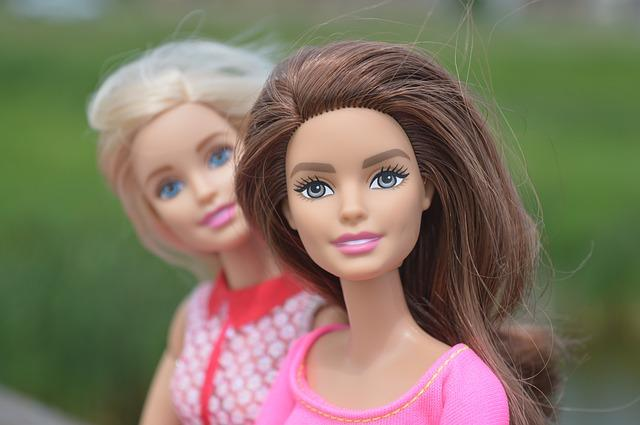 Recently, Crankles has become obsessed with all things Barbie! Granted, some of this stems from Sissy having a large collection of them and Crankles wanting to be like Sissy. The large reason is because she recently began torturing us with Barbie: Life in the Dreamhouse. (Yes, I realize my first paragraph has probably caused some sanctimommies to spontaneously combust because I let my kids play Barbies and also because I admit that my kid watches too much of an animated show. It's okay, let's move on, shall we?)
As I was saying, Crankles likes Barbies. Actually, let me back up and say that she just likes playing dolls. She also likes to undress them. She has quite the imagination, and all the dolls go on grand adventures…naked. What is it with all the nude dolls?
My older two did the same thing. In fact, I still find clothes belonging to dolls that my son has long since put away. I just don't get it. I don't remember my dolls ever belonging to a nudist colony. Actually, my Barbies were all pretty bad-ass warriors with elaborate plot lines. I kinda struggled playing Barbies with my friends, mainly because they could not follow my story lines. However, that is a story for another time.
It is not that she cares about their bits and pieces or anything like that. She just hates for them to wear clothes. I find myself searching for their outfits at night because my office is in our homeschool/toy room, and the first thing I see when I come into the room is a bin full of Barbie bums.
Still, it is kinda cool that she has elaborate story-lines for her dolls, and she is not even three. Her latest is that they like to perform magic shows. Maybe I should focus on that instead of the sea of naked dolls that has once again invaded my home.
So…how many of you have kids that do this too? How many of you dress the dolls at night when the kids are asleep? What kinds of weird things do your kids do? Please feel free to share in the comments below!