Wubble™ Bubble Ball Review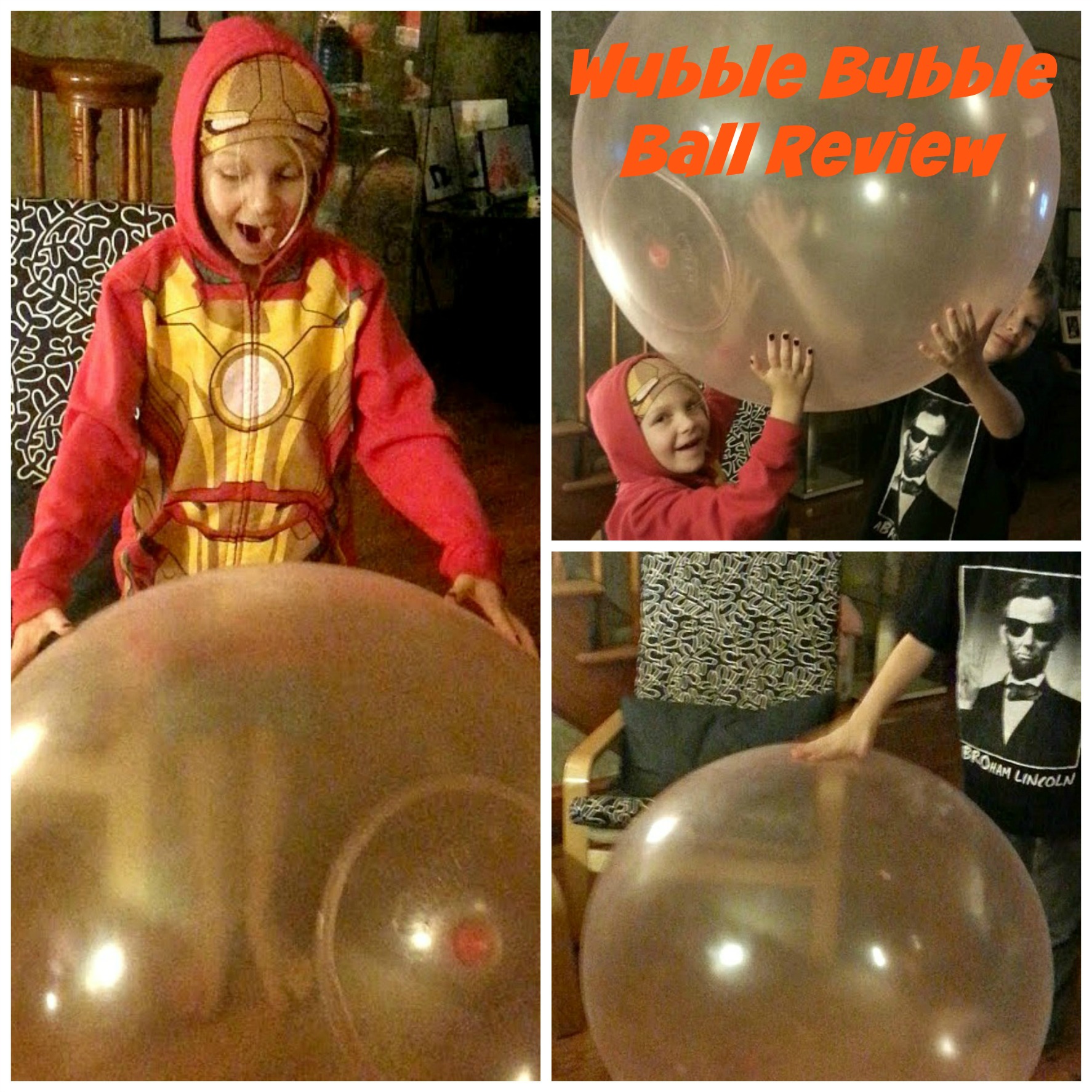 *I received the Wubble™ Bubble Ball and compensation to facilitate my review, but my opinions are entirely my own.


How cool is this?!? This ball looks like a bubble but it plays like a ball. The kids had a blast playing with their Wubble™ Bubble Ball this past weekend. What's a Wubble™ Bubble Ball? It is one of Target's Hot Toys of the Year, as well as a Family Fun Toy of the Year. Inspired by his children's wish to play with a real bubble, NSI President Frank Landi developed the Wubble™ Bubble Ball to make his children's idea for fun, active play a real possibility. It has won numerous toy awards, including an Oppenheim Toy Portfolio Best Toy Award, a National Parenting Center Seal of Approval, a Mr. Dad Approved Award, a Parent's Choice Award and the  Dr. Toy Best 100 Picks Award.
The ball inflates to about three feet tall. It comes with a pump to inflate it, and it can deflate for easy storage. The pump requires 4 D batteries. The only drawback to inflating it is that it doesn't come with a dc adapter. It's great for outdoor play, just be sure to keep it away from gravel and tree branches. You can also play with it indoors as well. I let my kids bounce it all over the house since we decided to test it on a very windy day.
Some things to keep in mind about your Wubble™ Bubble Ball:
Wubble Balls are not indestructible, but they have a lifetime replacement guarantee. It costs $6.99 to replace a Wubble under the guarantee.
Please take care not to damage your Wubble Ball during inflation. It might be necessary to use a little bit of oil (whatever you have in your kitchen) to insert the pump into the Wubble Ball the first time. If you have any trouble inflating your Wubble ball, you may find this video about "How to Inflate a Wubble Ball" helpful: http://youtu.be/jy4QK8zRcAo
Overall, the kids had a fun time playing with the ball, and they are looking forward to taking it to the park to bounce it around. It took only a few minutes to inflate it, and I love that we can store it easily. If you are looking for a fun toy to keep kids active, then make sure you put the Wubble™ Bubble Ball on your shopping list!