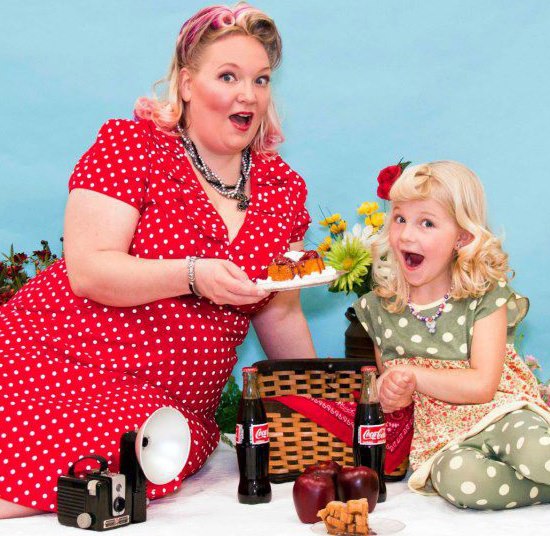 About the blog
Established in 2010, Misfit Mama Bear Haven began as a way of connecting with other parents as I came up with solutions to throwing a fabulous kid's party on a budget. Over the years, as the blog grew, Misfit Mama Bear added stories about family, homeschooling, and life's ups and downs that became the main staples of the blog. After a hiatus due to health, Misfit Mama Bear returned to keep covering parenting and homeschooling issues from the view of living with a chronic illness.
The Misfit Mama Bear Haven provides a unique perspective as I cover parenting from the standpoint of a mom of a preschooler but also as a mom of a tween and a teen. It's chaotic, and it's messy, but the stories are 100% real!
Meet the Misfit Mama Bear Haven Family!
Our family of five consists of Bubby, Sissy, and Crankles. They range from 16 to 5, and it really keeps us parents on our toes! My son loves gaming and retro computers. My older daughter is the queen of memes, and my youngest…well, it's really Crankles' world. We just live in it!
Carl and I have been married for 17 years and met while studying in Poland. He works as a geologist, and when I am not blogging and helping people with their social media, I run Retro Rosie, a pin up boutique.
Collaborations
I have been blogging since 2010 and have used my experience in blogging and social media to build two blogs and a business. In addition, I built the social media for our town when we lived in PA, as well as taught area businesses how to grow their businesses with social media.
In my blog, I write stories about our lives, but I also do product reviews, ambassadorships, and sponsored posts.
Over the years, I have had the opportunity to work with many brands. Some of the brands include:
Wubble Ball, Laser X, Just Dance 2019, Teaching Textbooks, Cadbury, Leap Frog, Just Between Friends, and more!
My viewership includes mostly women ages 25-50 that are moms or trying to conceive.  I have a wide range because I discuss parenting a toddler/preschooler as well as a tween and teen.
If you have an idea for a collaboration, please email me at  mybearhaven@gmail.com . Media kit available on request.