Where to go to have a fun family vacation in Hershey, PA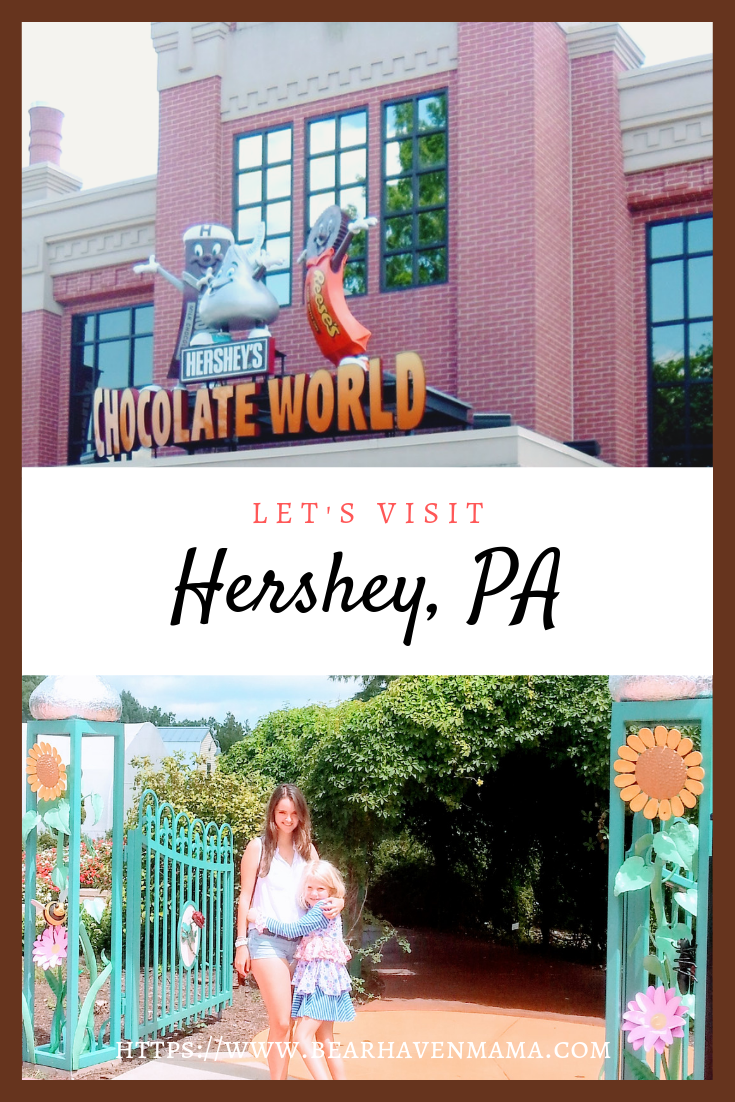 Looking for a family vacation that combines education, excitement, food, and fun? Look no further than Hershey, PA! Hershey, PA is home to Hershey Chocolate and Hershey Park, one of the funnest amusement parks in the northeast!
What to Do?
What all can you do in Hershey, PA…well lots! Here are some of our favorite things to do when we stay in Hershey, PA!
Hershey Chocolate World
Our first stop on any trip to Hershey is, of course, Hershey Chocolate World! Hershey Chocolate World brings all the wonders of chocolate and how its made to life in a fun ride. If that isn't enough, you can also do some fun activities like a movie about chocolate or even make your own chocolate bar! An insider's tip: don't leave without getting a peanut butter chocolate milkshake! They are simply the best!
Hershey Park
Next to Chocolate world lies Hershey Park. Hershey Park is complete with a water park and amusement rides for any thrill seeker. If thrill rides are not your thing, you also have a lot of high quality shows from which to choose that your whole family will enjoy. While we usually spend a day doing that, you could easily break it into two days.
Zoo America
Zoo America contains animals from all over the Americas. This family friendly zoo is located next to Hershey Park. My daughter always loves seeing the owls. My son loves it all!
Hershey Trolley Ride and Hershey Museum
If you are looking for an educational aspect or some homeschool fun, the trolley ride and museum will give you just that. The trolley ride includes some live action fun that will entertain the whole family. You will find the trolley near the entrance to Chocolate World.
Hershey Gardens
One of my favorite spots in Hershey has to be the Hershey Gardens. There, you will find all different types of plants and flowers. It even contains a children's garden and butterfly garden. We easily spend a whole day walking the premises of this beautiful sanctuary!
Hershey Outlets
If you love to shop, then you have to stop at the outlets! Also, you can find lots of different food for every appetite! We took our exchange students on our trip with us, and they ordered the entire children's menu from Red Robin! The kids had a blast sharing all the entrees!
Our faves
When we lived near Hershey, we couldn't go through summer without visiting Hershey once or twice. We didn't always do the chocolate tour, but we did end up doing it a few times a year because those singing cows never get old! This time around, we found the chocolate bar that I think would defeat all of us! Have you been to Hershey,PA? If so, what would you add to the list of things to do there on vacation?