Check out How Bible BB's brings Bible Stories to Life!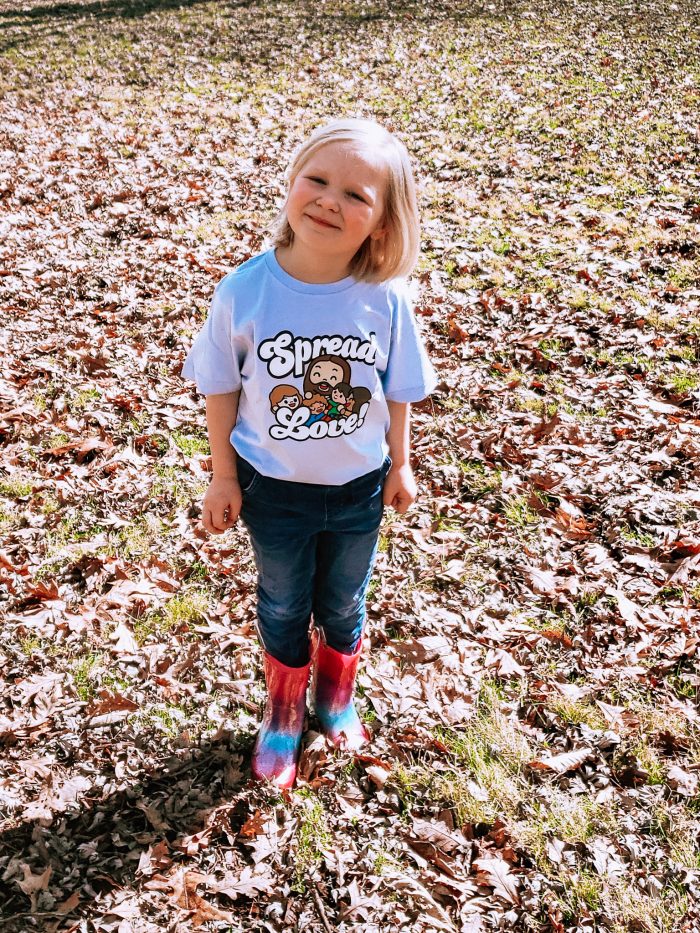 I love finding small companies that bring fresh ideas, and Bible BB's is one of those companies! Their mission is to bring Bible stories to life in a unique way for Christians of all denominations. I love this concept, and Crankles and I are excited to share our review with all of you today!
What is Bible BB's?
Using fun cartoon art, Bible BB's brings the Bible to life in a fun, unique way. Currently, they produce tee shirts for the whole family, with an extensive line for kids. They also have children's books for sale based on Bible stories as well. With these adorable designs, they really stick out in an innovative way!
What Crankles and I Love About Bible BB's
For this review, Crankles received a kid's shirt that says "Spread Love." It depicted Jesus and a group of children. When we picked it, we picked it partly because Crankles' nature is to spread love and be inclusive with everyone she meets. Lately, she has been big on Bible stories right now, which was why she wanted to do this review.
Crankles says she likes this shirt because it feels nice (which is important because of sensory issues). She also loves the cartoon Jesus. She thinks it will encourage others to be nice to each other as well. That makes me happy to hear because even at five, she sees others being mean to each other and always wants to make others feel better.
I love how cute the artwork is and how relate able it is to small children. To be honest, if they had this shirt in adult sizes, I would want one for myself because it says an important message. I love the designs for all of the shirts and think this is a really fun idea!
Final Thoughts
If you are looking for faith-based gifts, be sure to check Bible BB's online! They have fun designs, and the shirts are really well-made. They make a great gift idea too!
Also, Bible BB's currently has a t-shirt giveaway, so be sure to click here to enter to win a shirt for you or your child!
I hope you found this review helpful. As always, I love hearing from you and be sure to check me out and follow me on social media for homeschool fun, mom life and style, and of course…some hilarious memes!