CLEP & DSST Exam Prep from Study.Com, A Review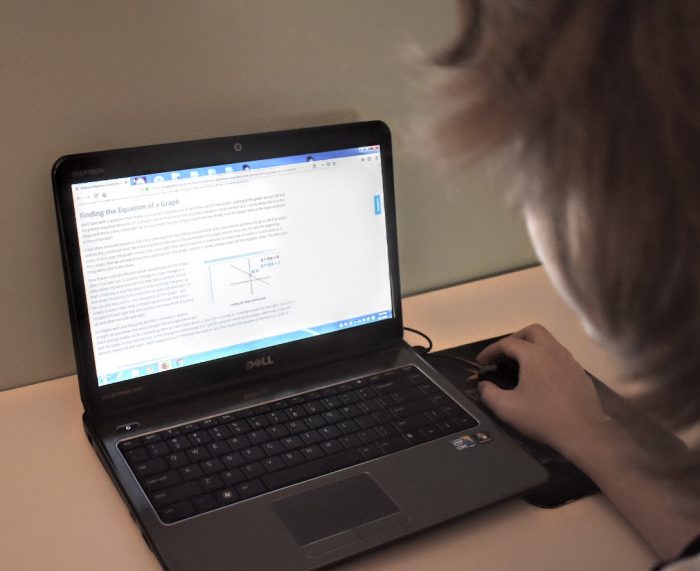 As my son wants to attend a university in a few years, we have been talking quite a bit about taking courses, creating a plan, studying, and costs of attending a university. I have talked with my son about earning college credit early as a way to cut cost and time once accepted into a university. Therefore, we were pretty excited to receive a 3-month subscription to Study.com to check out their  CLEP and DSST prep materials in exchange for our review.
About Study.com
Study.com can be used to study for the  CLEP and  DSST exams. CLEP stands for College Level Examination Program, and DSST stands for DANTES Subject Standardized Tests. CLEP offers over 30 exams in which you can earn college credit in a fraction of the time at a fraction of the cost. DSST was originally created for members of the U.S. Military, but nowadays service members and civilians can choose over 30 exams. The results are accepted at over 1900 universities in the United States. Both are great ways to earn college credit in less time for less money.
How it Works
A student can use Study.com to take a course or to brush up on skills in order to take the exam for the course. Essentially the courses contain about 15-10 hours of lessons. If your student spends about an hour and a half a week on it, they can get through a course in a few months. When you sign up to take a course, the site also offers a section in which your student writes his/her goals. You will also find a section in which your student can take notes as well.  A placement test is available as well to skip over subject matter already learned. Plus, you can use Study.com virtually anywhere with accessibility on both computers and mobile devices!
How We Are Using Study.com
For the first week, my son explored different options before settling on a subject. He decided to tackle Algebra, took the placement test, and works on it a little bit every day. Bubby loves that he can take any course listed and that he had a lot from which to choose. He also said that the material is laid out very well, and he is not bored with it. His goal is to finish the course by summer, and he has talked about the idea of using Study.com to take more CLEP courses for college credit.
Interesting Notes
While my son is the one currently using the program, if you, as a parent, would like to earn college credit in your spare time, this might be worth checking out for yourself. It is cheaper, you can study whenever and wherever. The website is both useful and convenient.
Final Thoughts
You can find Study.com on Facebook and Twitter. I think this program is wonderful for those that want to brush up skills on a subject or plan to attend a university. By taking these courses, one can save a lot on tuition, and considering that I am still paying on my student loans, I am all for saving money on university expenses. I hope you found this review helpful, and don't forget to check out other reviews by the Homeschool Review Crew!