Countdown to Christmas Calendar (Free Printable)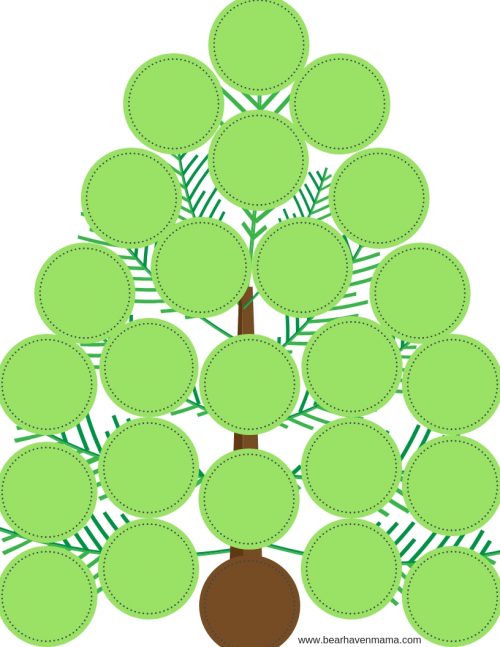 Welcome to my 25-ish days of Christmas fun! I am kicking it off a few days early so that I can present a few goodies for the holiday season! Over the month of December, I will be sharing about the importance of tradition, last minute shopping tips, Elf fun, and much more!
*Misfit Mama Bear Haven is reader supported. This means that when you purchase through affiliate links on this site, I may receive a small commission, at no cost to you. Misfit Mama Bear Haven is a participant in the Amazon Services LLC Associates Program, an affiliate advertising program designed to provide a means for sites to earn advertising fees by advertising and linking to amazon.com.*
To kick it all off though, I created a special Christmas Countdown Calendar for all of you!
Print your own copy of the Christmas Countdown Calendar. It's 2 pages long.
Cut out the numbered circles and store them in a Ziploc bag or other little baggie.
Using tape or glue, add a number to the tree (page 2) for each day. (Hint: Start at the bottom with the Number one to use as the "Trunk" of the tree)
Get creative. For each day and number, think of that many things in which to be thankful. You can make up your own as well!
I came up with the idea to do a Countdown to Christmas Calendar with my kids this year because Miss Crankles has been counting down everything the last few months…Halloween, Thanksgiving, so I know she will want to countdown until Christmas. I thought I would give her a colorful way in which to do it too!
I hope you enjoy making this with your kids, and be sure to subscribe to this blog to get more fun ideas for the upcoming holiday season!!!