Easter Bunny Coloring Book Free Printable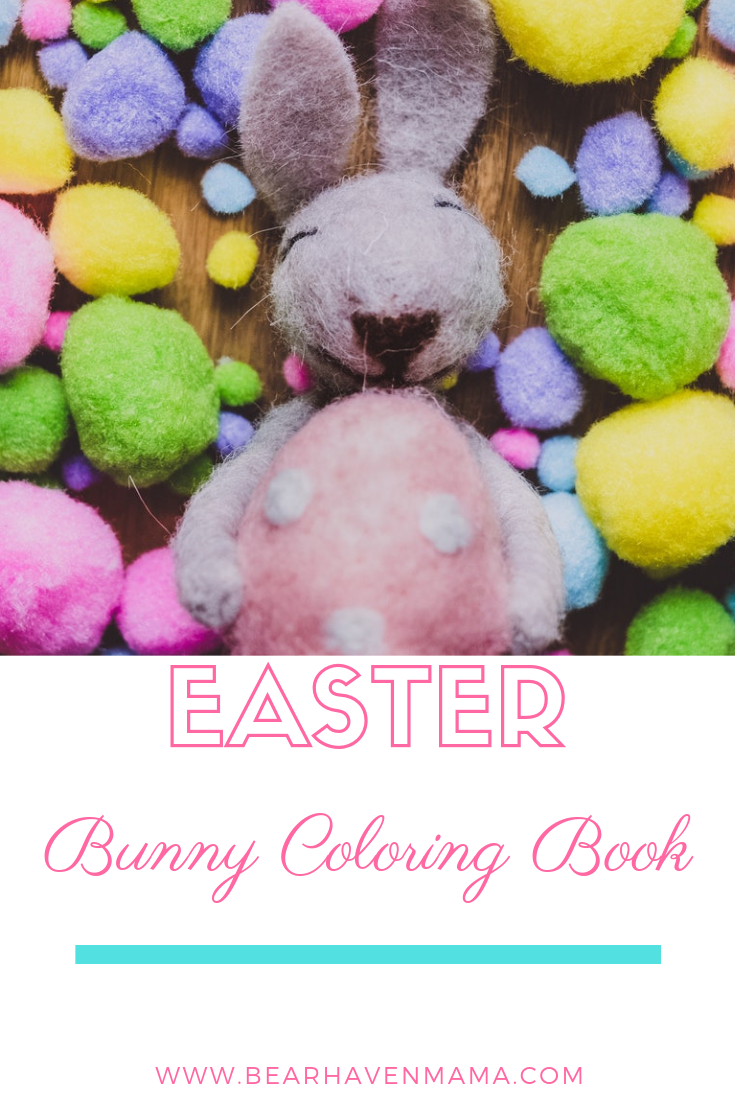 With Easter coming soon, my four-year old has been wanting to color lots of Easter Bunnies and other related Easter themes. I thought it would be fun to create a little printable coloring book for my preschooler to use for that. So today I am sharing my  free Easter Bunny Coloring book printable with all of you!
While this is designed with toddlers and preschoolers in mind, even older kids and adults will have fun coloring all the bunnies in this cute little coloring book!
Each page is a different bunny. You can print them as many times as you want, which is great if you have a preschooler like mine who likes coloring the same page in ten different ways!
Ways to Use this for Preschool fun
If your child doesn't know their colors, having them color often helps. There are enough pages in this book that you could focus on one color of the rainbow for each page.
This is also a good time to talk about rabbits and how to care for them. Rabbits are one of my favorite animals, and my older kids had one when they were younger. I have raised them since I was a very little girl. I am a big advocate of knowing how to take care of them properly for those that decide they want one as a pet. You could focus on different types of bunnies and what they like and other ways to take care of them.
If you have other children you homeschool, or if you need activities to keep your preschooler occupied while taking care of their younger siblings, this is also an easy activity to add to their busy boxes. I love having an activity box handy for when I am helping the older kids or making dinner to keep my youngest occupied.
To download your copy of my free Easter Bunny Coloring book printable, please click here and print! I hope you enjoy coloring with your littles! Let me know what you think in the comments below, and if you like this printable, please remember to pin it for others too!