How to make slime using Cornstarch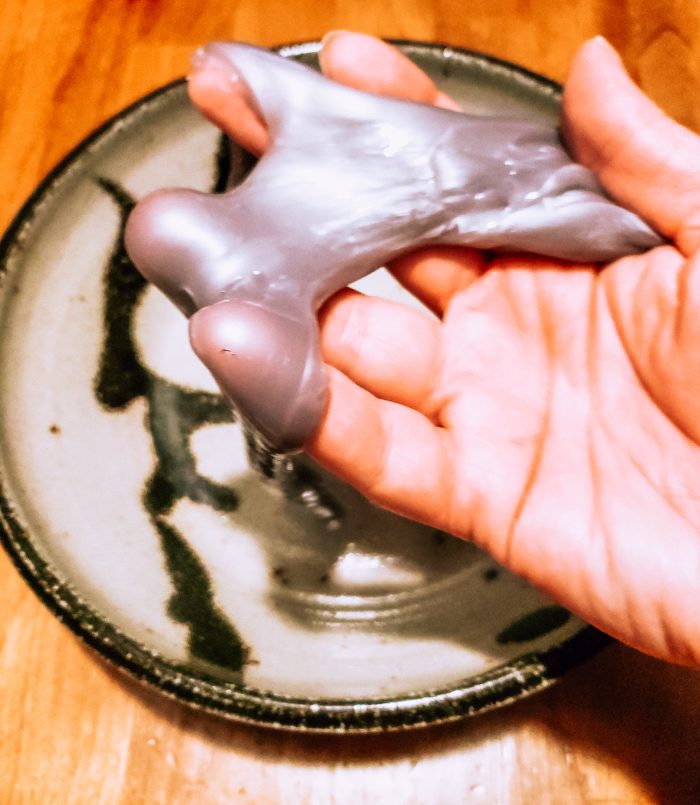 Having a child with sensitive skin makes it hard to make traditional slime. Since making slime is something that all my kids love to do, I wanted to find a way that everyone could have fun since Borax can aggravate some people's skin, especially among children. This cornstarch slime recipe, also known as "Oobleck" does the trick for us every time!
*Misfit Mama Bear Haven is reader supported. This means that when you purchase through affiliate links on this site, I may receive a small commission, at no cost to you. Misfit Mama Bear Haven is a participant in the Amazon Services LLC Associates Program, an affiliate advertising program designed to provide a means for sites to earn advertising fees by advertising and linking to amazon.com.*
Our Family Cornstarch Slime Recipe
Ingredients:
1 Cup Cornstarch
1/2 Cup Water
1 Bowl
1 resealable bag
Glitter for color (optional)
Directions:
Pour Cornstarch into a bowl. Add water slowly while mixing the ingredients with your hands. Add color (optional). Transfer slime in a resealable bag. Store slime in the refrigerator. You may need to mix it each time before using.
*Also remember that you cannot dump slime down the drain because it can clog your drain.
Tips and a Variation
When you add your water, you want to really make sure you add the water slowly. While the recipe is a guide, sometimes things interact differently. Being patient and taking it slow will give you a better cornstarch slime or oobleck.
If you want a thicker cornstarch slime, instead of using water, use regular old white glue. Add glitter if you desire and then add your cornstarch gradually. You will want twice as much cornstarch as glue. If you use less, it will be more runny. If you use more, it may be a little too thick.
In the end, you may have to experiment with it a bit to get the consistency you want. Consider it a fun science experience!
Authors note: I hope that you found this tutorial helpful. This has been one of my most popular posts of all time. I posted this before pictures on blogs were really that big of a deal and will update the pictures at some point. I have had some people love it and others hate it. The most important thing is to have fun with it!