Jump In Middle School Homeschool Composition Curriculum Review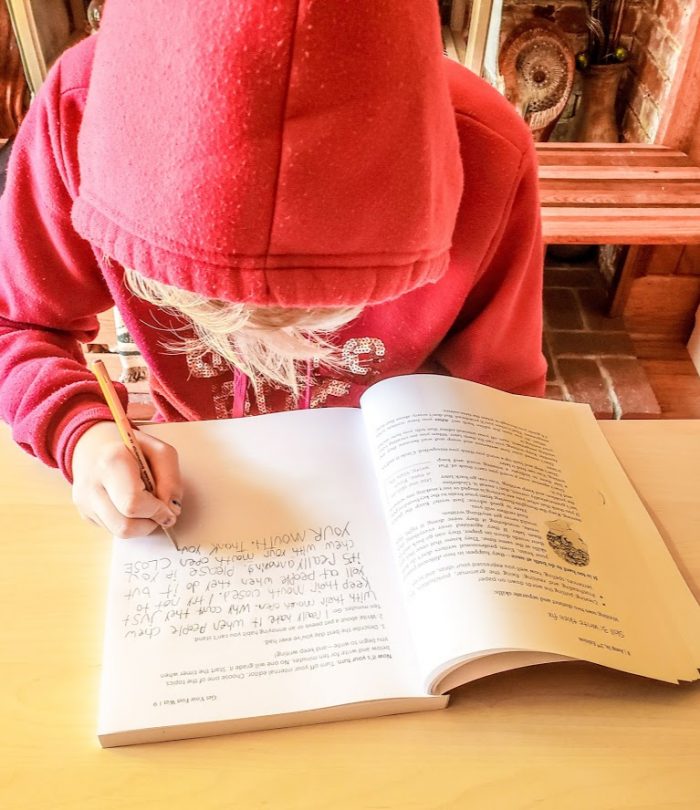 *Misfit Mama Bear Haven is reader supported. This means that when you purchase through affiliate links on this site, I may receive a small commission, at no cost to you. Misfit Mama Bear Haven is a participant in the Amazon Services LLC Associates Program, an affiliate advertising program designed to provide a means for sites to earn advertising fees by advertising and linking to amazon.com.*
This past year, Sissy and I have been looking at ways to help her with composition in order to be a better writer, so when the opportunity came to review such a homeschool composition program, I was elated.  Writing with Sharon Watson makes teaching homeschool composition easy with Jump In, 2nd Edition.
(This post may contain affiliate links or Amazon links, which means I may earn a small commission if you click the link then purchase a product or service from the third party website. Purchasing a product or service from a link does not increase your purchase price, but it is a great way to say 'thanks' if you enjoy my content and find my suggestions helpful.)
What is Jump In, 2nd Edition?
Jump In, 2nd Edition from Writing with Sharon Watson teaches writing skills using a no tears formula that students will enjoy. In the course of 98 lessons, students learn the following:
Write a how-to paper
Write a persuasive essay
How to brainstorm and organize points
Write a report with documentation
Write a book report
How to compare and contrast
How to write an article for a newspaper
The lessons are easy to follow and have a suggested writing schedule to help keep students on track. This course is not dry by any means and keeps a light-hearted, almost conversational tone throughout the course.

How This Homeschool Composition Program Fits into Our Homeschool
Having three kids of various ages and levels, I tend to look for self-guided courses. While I still have to grade the essays, this course gives you a a specific grading grid for each one. Otherwise, this course is pretty much self-guided. In the teacher's manual, you can decide if you want to do this as a one year plan, two year plan, or three year plan. It gives guidance then as to what to cover based on your time frame. A one year plan for this would be for a student who is more confident, while a three year plan helps a student who might be younger and need more help in composition. What is nice is that it works with all levels that way and helps build confidence in writing.

What Sissy Likes About Jump In, Second Edition
Sissy loves how uncomplicated this program is. Sometimes she gets intimidated by course work, especially that of a writing nature. Right away, she enjoyed her first writing prompt. Plus she knows she can ask me questions if needed but enjoys the fact that she can do this independently. Because she likes to do her school work at odd hours, like late at night, she doesn't feel the need to adjust her learning schedule out of fear that she won't be able to do the lessons on her own.

Final Thoughts
To be honest, while this program is designed for middle school, I feel that my high school aged son could benefit from the structure and lesson style of Jump In, 2nd Edition from Writing with Sharon Watson. I love how it takes the pressure off me in teaching composition because homeschooling three and working from home gets to be overwhelming at times.
This middle school composition program comes in two formats, physical and digital, with the teacher's guide sold separately. If you would like more information about  Jump In, 2nd Edition from Writing with Sharon Watson, then be sure to follow on social media:
Facebook: https://www.facebook.com/writingwithsharonwatson
Pinterest: www.pinterest.com/writingwithshar
Also, check out more reviews by the Homeschool Review Crew by clicking the link below. I hope you found this review helpful, and as always, if you have any questions, please feel free to ask me in the comments below!