Mommy and Me Printable Activity Worksheet Keepsake Gift for Mother's Day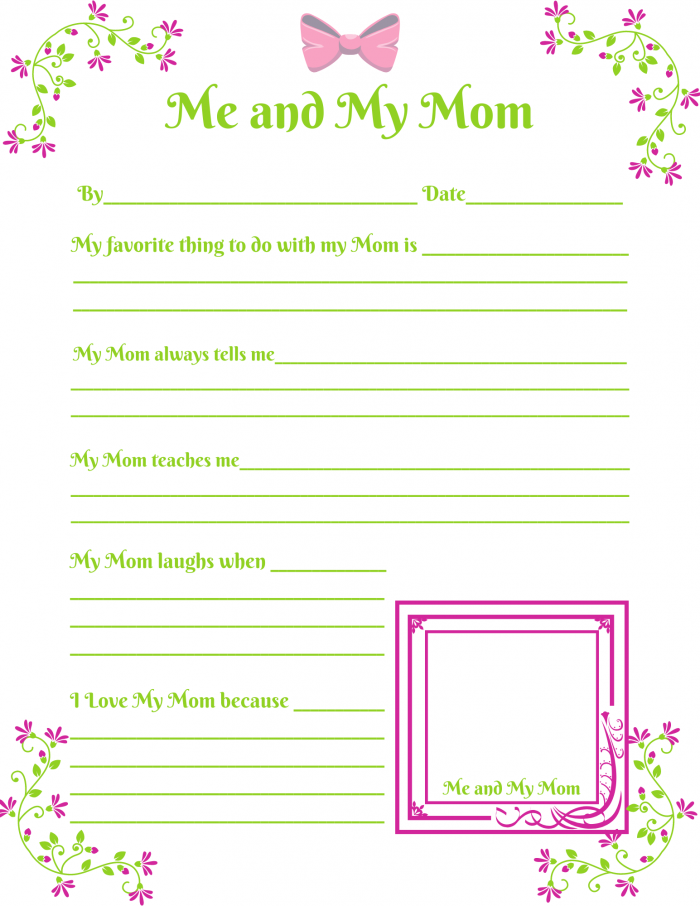 Need an idea for Mother's Day or just a way to show appreciation for a special mama? Then you will love this Mommy and me and Grandma and me keepsake printable activity worksheet set! This even makes for a nice gift too!
*Misfit Mama Bear Haven is reader supported. This means that when you purchase through affiliate links on this site, I may receive a small commission, at no cost to you. Misfit Mama Bear Haven is a participant in the Amazon Services LLC Associates Program, an affiliate advertising program designed to provide a means for sites to earn advertising fees by advertising and linking to amazon.com.*
Handmade Mother's Day Gifts are always in style!
While I do love being spoiled from time to time, some of my most treasured possessions are little gifts the kids have made over the years. One year, my son made me a little flower pot that had his photo. I still have it on display!
As my big kids got older, I got handmade gifts less and less. While you may not appreciate it as much when they are young, you definitely miss it when they get older. My older daughter still makes me drawings from time to time, as she loves to draw. They always make me feel special because she spends time drawing my favorite anime characters for me.
My son doesn't really make gifts anymore. Instead, he does things with electronics and gifts those instead. For my birthday, he refurbished an old 3DS for me so I could play Animal Crossing with him. Gifts from the heart always make me super happy.
How to Personalize the Mommy and Me Printable Activity Worksheet for a Mother's Day Gift
First, you want to sit with your child and fill out the Mommy and Me Activity worksheet (or the Grandma and Me Activity Worksheet if you are doing one for Grandma). Next, you will need an 8×10 Frame. If you have a chance to get to a dollar store, you can find them there. You can also look for unused frames around the house. I know we always have some laying around.
Next, you and your child will decorate the frame. You can add things like buttons or stickers. Get creative! Make it look cute!
Finally, add a gift bag or a bow, and you are ready to go!
To get the Mommy and Me/Grandma and Me Printable Activity Worksheet, CLICK HERE to download!
Final Thoughts
I hope you enjoyed doing these Mommy and Me/Grandma and Me printable activity worksheets with your little one! Little keepsakes like this are so much fun and can have so much meaning too.
If you found this craft activity enjoyable, please share it with others. Also, don't forget to follow my blog and my social media channels for more parenting fun, homeschool ideas, crafts, and recipes!