Progeny Press Study Guides for Literature Homeschool Review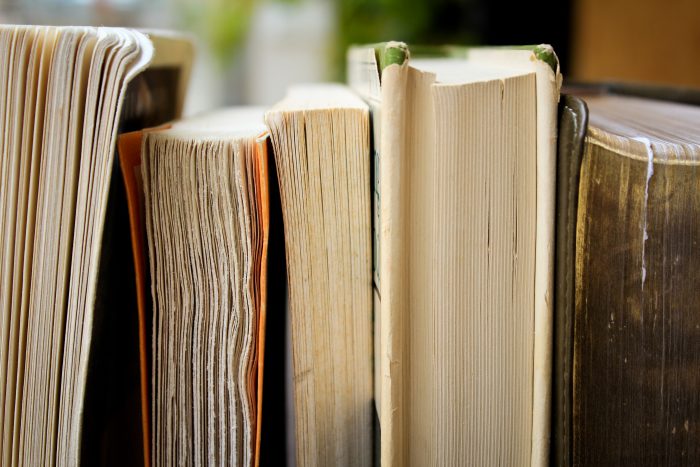 Even though I was an English major, I still like having a plan when teaching literature to my kids. When we got the opportunity to review The Hound of Baskervilles and Little House on the Prairie homeschool friendly study guides for literature from Progeny Press, I thought this would be a great opportunity to start off our middle school and high school literature studies on the right foot!
*This post contains affiliate links, which means I may receive a small commission, at no cost to you, if you make a purchase through a link! Misfit Mama Bear Haven is a participant in the Amazon Services LLC Associates Program, an affiliate advertising program designed to provide a means for sites to earn advertising fees by advertising and linking to amazon.com.*
Why Progeny Press Study Guides for Literature
Progeny Press makes literature study guides for homeschooling families for elementary through high school. They are downloadable and reproducible. If you have multiple children, this is great because you don't have to buy the book over and over again. Also, from grades 4 and up, the e-book pdfs contain fillable fields so that your child can do everything from a computer, instead of printing paper!
Children learn critical thinking, analysis, literary techniques, and themes about the book. These guides can be used as a supplement or full curriculum. Also, Progeny Press provides Pinterest boards for each guide for hands-on learners! This program does come from a Christian perspective. If you homeschool from a religious perspective, this will fit great with your curriculum.
About the Little House on the Prairie Study Guide
For this review, we tried two of their products. My 13-year old did the Little House on the Prairie Study Guide.  We ended up printing most of hers as she did not want to do it via computer. The homechool study guide for literature comes with an answer key. It also contains a synopsis and background about the author, background information, and some pre-reading activities. I loved this because it gave my daughter a great starting point to the book!
My 13-year old is a very hands on learner. The discussion questions weren't too hard for her. However, she loved the activities that she did while reading the book. We did journals with other books we have read, so she loved doing that. She also loved that cooking activities were included in this too, as she loves to cook. It really made the whole experience enjoyable, and she wants to do more literature studies like this!
About the Hound of Baskervilles Study Guide
My 16-year old just finished The Hound of Baskervilles for the second time. The first time he read this, he was eleven. Our family got addicted to Sherlock, and it made him want to read the actual novels. (I love when that happens). While my daughter is a very kinetic learner, he likes everything to be straight forward.
This homechool study guide for literature worked well for that because we could adapt things to the kids' needs. In addition, my son was away for much of the review period. He went to his Nana's and stayed on her farm for an extended visit. Because he could use the fillable pdf on his lap top, this allowed him to take less materials with him and still keep up on his studies. Because it is downloadable, I could look at the guide and the answer key. We were able to do discussions over the phone. Even though he was gone, he still had everything he needed to keep doing his literature school work!
My Final Thoughts
I definitely plan to use more of the Progeny Press Study Guides for literature, like Hound of Baskervilles and Little House on the Prairie. I love the fact that I can use them for more than one child, as I like to stay on budget for homeschool. Also, I like that it is interactive and that your child can fill the answers into the online pdf.
What I like most is that I can adapt this to work with my kids and their method of study. I don't like school work to be boring or painful. When I can find ways that work with each of my kids' different needs, it makes me super happy!
If you wish to learn more, be sure to check Progeny Press on social media. Also, click the link below to see other Homeschool Review Crew Reviews!
Facebook: facebook.com/progenypress
Twitter: twitter.com/progenypress
Pinterest: pinterest.com/progenypress
If you liked this review, be sure to give it a share or a pin! Sharing is caring!