The Crafty Classroom Fables and Tales Review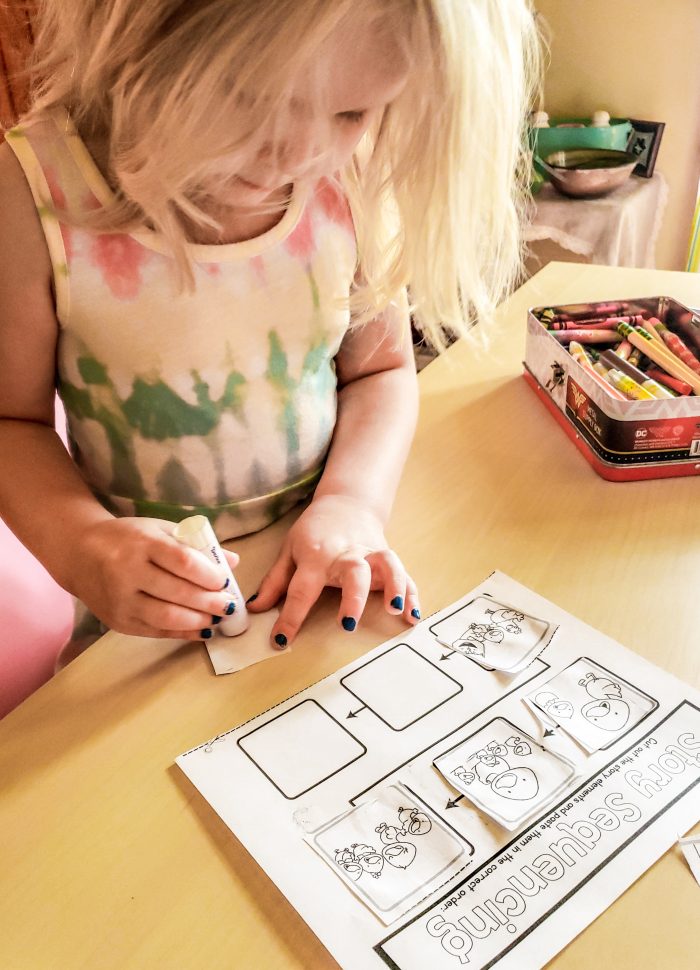 As my youngest daughter wants to learn to read, I thought it would be great to add a literature component. The Fables and Fairy Tales, an 8-week literature pack, from The Crafty Classroom gives hands-on, low-prep and ready to go learning for k to 3rd Grade. Needless to say, I was excited about the opportunity to review this with her.
*Misfit Mama Bear Haven is reader supported. This means that when you purchase through affiliate links on this site, I may receive a small commission, at no cost to you. Misfit Mama Bear Haven is a participant in the Amazon Services LLC Associates Program, an affiliate advertising program designed to provide a means for sites to earn advertising fees by advertising and linking to amazon.com.*
What is The Crafty Classroom
The Crafty Classroom provides printable homeschool resources. They are low-prep and reusable for the rest of your family. The materials available by The Crafty Classroom spans from pre-k to 3rd grade and provides a number of subjects from which to choose.
Fables And Tales Overview
Fables and Tales is an 8-week literature pack. Each week, a different story is featured with activities to do each day. These activities reinforce the theme of the story and help the child explore the story more.  This pack comes with a printable version of the story that you and your child put together. However, you are encouraged to fill your reading basket with other versions of the fable of the week.
The only materials you need to do the activities are scissors, pencils, glue, and a stapler to staple the stories together. My daughter likes to color everything she can, so you might want crayons too.
Towards the beginning of the pack is a nice schedule to show how to use the materials. There are eight different fables and tales to do. This pack is designed for students k-2, but it easily adjusts for younger children too! My youngest daughter is four and just starting to read.
How We Used This Early Elementary Literature Studies Pack
To make this work for us, I did all the writing. However, my daughter did all the thinking. I asked her the questions, and she gave answers to let me know she comprehended the story. One of the activities was creating our own story. My daughter came up with some funny story ideas. Part of the activities covered sequence, and she was able to do that as well. The activities provide a combination of hands on and writing, so it kept both of us busy together.
Because this is a printable, reusable resource, I plan to use this again with her when she reads and writes a bit better. I love that I can do that because I definitely think she will get more out of it in another year or so.
Final Thoughts
My daughter's comprehension level of Fables and Fairy Tales, an 8-week literature pack, from Crafty Classroom pleasantly surprised me! While this product is designed for k-2, you can adjust it for pre-k.
I hope you enjoyed my review of Fables and Tales. If you want more reviews on The Crafty Classroom, please check out the other Homeschool Review Crew reviews. Also, check out The Crafty Classroom on social media!
Facebook: https://www.facebook.com/The-Crafty-Classroom-121821161222656/
Twitter: https://twitter.com/CraftyClassroom
Pinterest: https://www.pinterest.com/craftyclassroom/
Instagram: https://www.instagram.com/thecraftyclassroom/
As always, I love hearing your feedback and questions. Feel free to message me or discuss in the comments below!