The Perfect Family Picture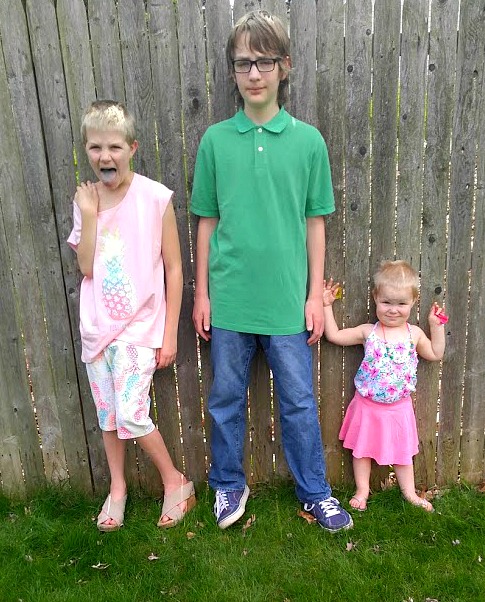 I had such lofty ideas of getting a cutesy spring photo of my kids the other day on Easter. For once, I actually coordinated the outfits and was so over the moon that I needed to save the moment because this seriously may never happen again. I mean my oldest is almost 14 and too cool for everything. My almost 11 year old is not going to want to match her baby sister much longer. Also, do you know how hard it is to match an almost 11 year old to a 2 year old? It is almost impossible! In fact, I am pretty sure the sales clerk thought I was nuts! Okay, so maybe my desire to keep them cutesy and little is a bit much, but still I need this every once in a while! Sibling matching outfits! It's the dream!
Well, the picture did not turn out as planned. My son just needs a pitchfork to look like that iconic farmer painting dude. And the girls…well, let's just say that this was the best shot!


Notice the blue tongue of my older daughter from too much candy consumption. Then there is Crankles who just keeps doing weird things with her hands. Their expressions! Oh my word. On the upside, it captures their personalities, and in the end, that is what matters. I do wonder if they would be embarrassed later if this picture would end up on the wall. Eh. What's the worst that could happen?