Why Mill Creek Metro Park Makes a Great Place to Spend a Winter Day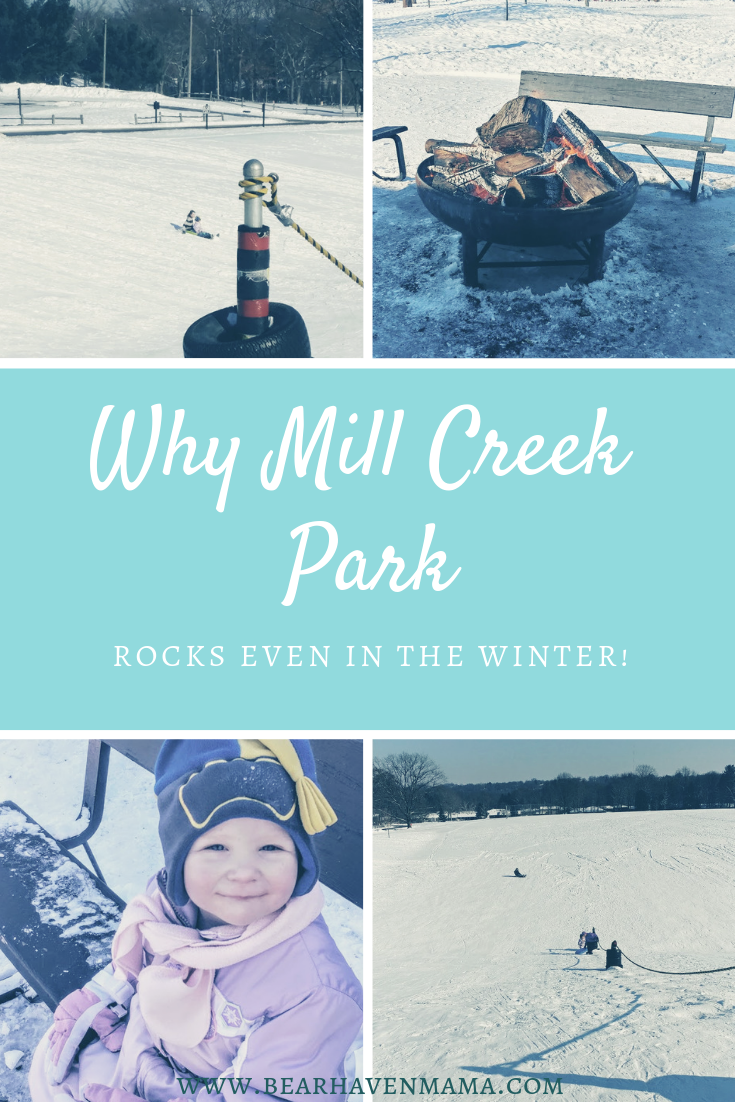 *This post contains affiliate links, which means I may receive a small commission, at no cost to you, if you make a purchase through a link! Misfit Mama Bear Haven is a participant in the Amazon Services LLC Associates Program, an affiliate advertising program designed to provide a means for sites to earn advertising fees by advertising and linking to amazon.com.*
When my family and I relocated to Northeast Ohio a few years ago, we knew Mill Creek Metro Park had a lot to offer in the warm months, but that winter we discovered it was quite the winter destination as well! If you live near Youngstown, OH, you need to grab your kids and their sleds and then head to the Wick Recreation area at Mill Creek Park for some old fashion winter fun!
Once the snow comes, Wick Recreation area, a part of Mill Creek Metro Park, becomes a winter wonderland playground. You will find a sledding hill with ropes to help you get up and down. They even have their own snow making machine! On the weekends, they offer snacks at the snack shop. They even have a Warming House to heat yourself up if you get cold, plus bonfires near the sledding hill. If cross-country skiing is your thing, parts of Mill Creek are open to that too! While the ice skating rink is not open yet this year, when the weather permits, it offers a place to ice skate outdoors.  The best part of all of this is that the activities are free and open to the public!
My kids love being able to visit the park and take part in these activities. I can even get the teenager to pull away from his phone long enough to have some fun with his baby sister! It makes a great place to meet up for play dates. For us homeschoolers, it makes for a great homeschool meetup during the day, especially when everyone else is at school and we have the place to ourselves!
The park was one of the selling points for us when finding our home here. It is an incredible asset, and I love that we have activities in which to choose all year long! With the kids wanting to be attached to their technology all day long, having nature activities at our backdoor helps push them to get off their devices and enjoy our community.
If you want to learn more about the park and their winter activities, make sure you check out their website. If you are not in NE Ohio or Youngstown area, what is your go-to place for winter fun with your kids? As always, I would love to hear from you in the comments below!