Why you should Explore the Greater Cleveland Aquarium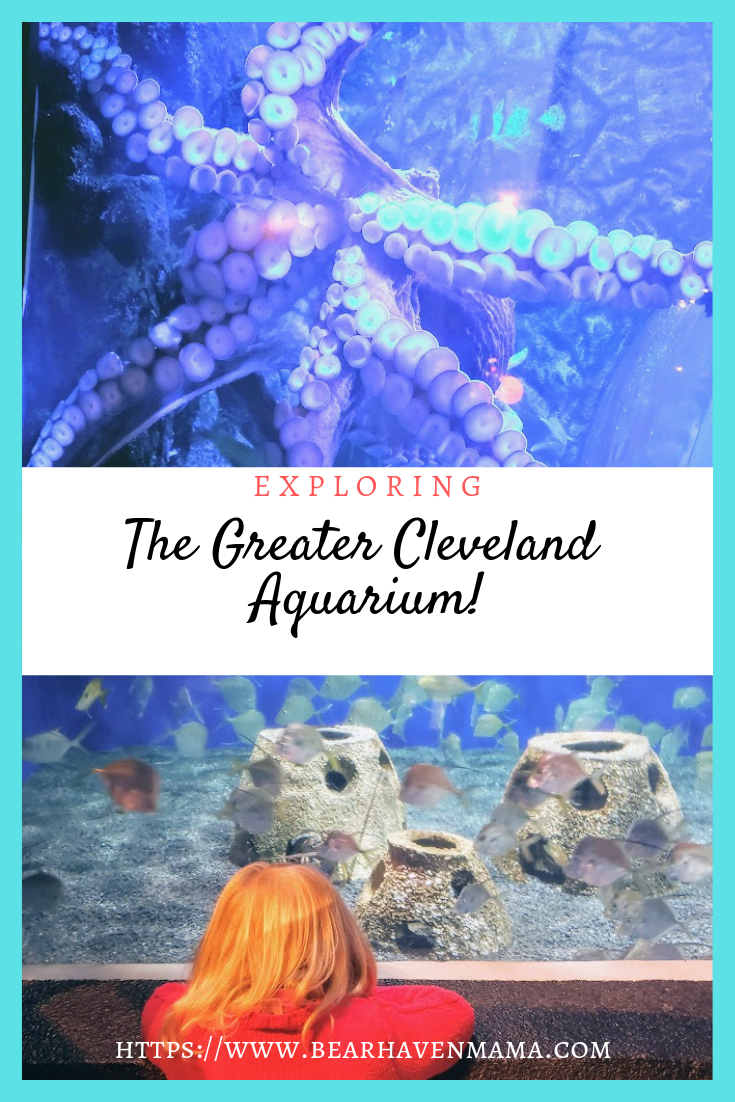 One of the best parts about living in northeast Ohio is the proximity to lots of fun places to explore, and on that list of places to explore for us has been the Greater Cleveland Aquarium. Recently, we got the opportunity to attend a media day for the Greater Cleveland Aquarium, and now my kids are begging to go back to visit! Haven't been there yet? Well then, let me take you on a bit of a photo tour!
*Misfit Mama Bear Haven is reader supported. This means that when you purchase through affiliate links on this site, I may receive a small commission, at no cost to you. Misfit Mama Bear Haven is a participant in the Amazon Services LLC Associates Program, an affiliate advertising program designed to provide a means for sites to earn advertising fees by advertising and linking to amazon.com.*
A bit of History of the Greater Cleveland Aquarium
The Greater Cleveland Aquarium opened its doors to the public in 2012 and is housed in the FirstEnergy Powerhouse. Before it was an aquarium, it was home to comedy clubs, retail space, and restaurants, but before all of that, it provided electricity to Cleveland's streetcars and railways from 1892 to 1920. It is a pretty unique space to house an aquarium!
Recently, they renovated the current exhibits to add more species and enhance the experience. Some of the upgrades included the Coastal Boardwalk that gives you the look, feel, and even smells of being at the beach, as well as upgrades to the Asia and Indonesia gallery, and the Imagiquarium, which is a fun play area for little adventurers! This is really the kind of place where you can go and spend the day with your whole family!
Must See Attractions
Everything here is really a must-see attraction, but here are some of the things my kids loved! I think we spent the most time at the Coastal Boardwalk watching stingrays. My older two children loved petting them, and Miss Crankles almost petted one. While she wasn't quite brave enough, she loved watching them nonetheless. There is also a really cool touch tank there as well.
We also really loved the Ohio Lakes and Rivers exhibit and learned a thing or two about the aquatic life in our state.
My kids also found watching the divers cleaning the tank fascinating and spent a great deal of time watching and interacting with them.
Plus, we also loved seeing a few species that were not aquatic, like the lizards and the
Family Friendly
The Greater Cleveland Aquarium is super family friendly! As I mentioned earlier, they have a great play space for younger children called the Imagiquarium. In the Imagiquarium, kids can pretend to work at the aquarium and check on sea life. They can pretend they are fish swimming in the aquarium too! Miss Crankles had a great time playing with other kids and having some hands-on fun!
When to visit
Anytime is a great time to visit, but the Greater Cleveland Aquarium has a lot of great events coming up as well. To plan your trip around one of the events, make sure you check out their event page!
What We Loved
We loved our whole experience, and I was super grateful to Tami Brown, general manager of the Greater Cleveland Aquarium, for the fantastic tour and information about the aquarium. One of the things I loved was how relaxing the atmosphere was and also how there were little signs throughout the aquarium telling you little things you could do to help the environment. My kids learned a lot, and they are very eager to visit again.
Final Thoughts
I hope you enjoy our pictures from our visit and that it makes you want to visit too! This was a fun field trip for us and definitely on our list of places we want to visit again!