Easy Homemade Sugar Scrub!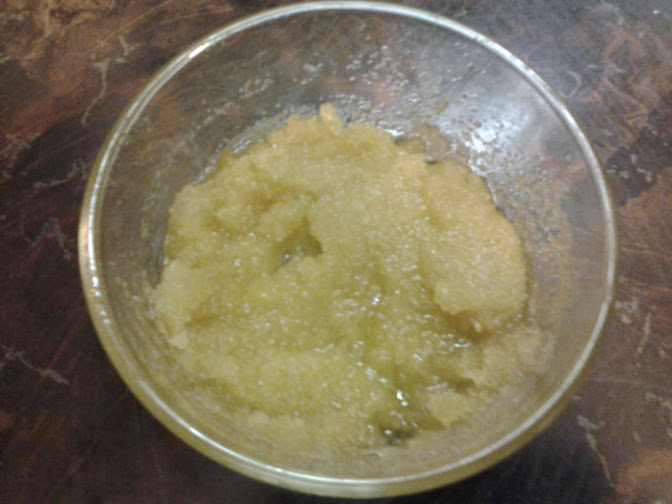 I have been under the weather for the past few days, so I am just feeling kind of blah. Because I have been abusing the hand sanitizer to keep from spreading germs, my hands are really dry, so I thought it might be a good time to make this really easy homemade sugar scrub!
Here is what you need:
1/4 cup Olive Oil. I used extra virgin so my scrub is a little on the green side
1/2 cup sugar
4-5 drops essential oil (optional). I used Eucalyptus oil because it was handy, and I have a cold.
Pour the sugar into a bowl, add the Olive Oil and mix. Then add the essential oil. It feels so good. Your hands and other dry parts will thank you!
Here is what mine looks like, it is not pretty, but it works. It also makes a great gift. All you need is some ribbon and empty baby food jars!