Easy Three Ingredient Dump Cake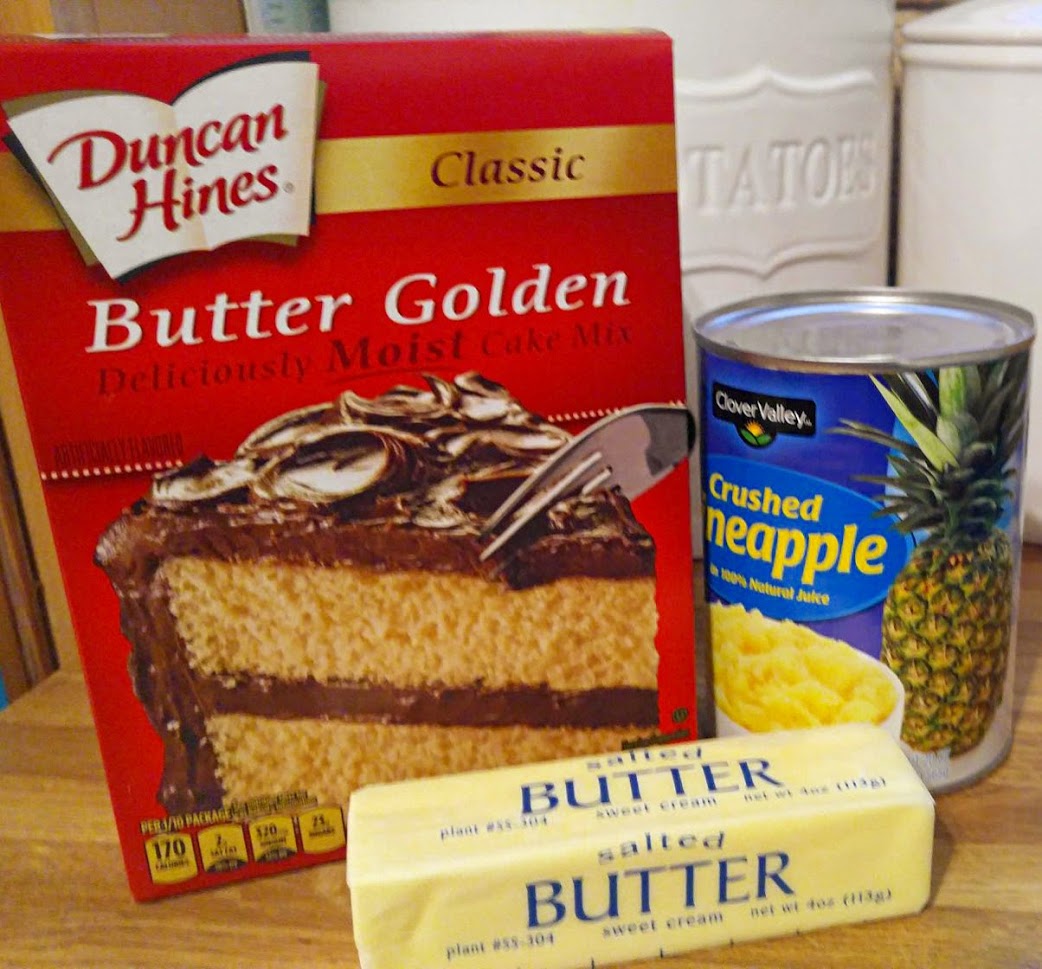 I feel rushed most days and do not bake as much as I would like. That is why most of my recipes take very little time to prepare, like this one. We actually did this as a homeschool activity today, and this is something you can do in about an hour…from start to finish!


Ingredients:
1 Stick of Melted Butter (1/2 cup)
1 Yellow or White Cake Mix
1 can (15-20 oz) Fruit with Juice (we chose crushed Pineapple)


First, pre-heat your oven to 350 degrees. Then take a 9×13 cake pan and grease the bottom of the pan. Next, take your can of fruit with juice and spread it along the pan. If you use peaches or some other fruits, you may need to dice the pieces. After you spread the fruit, spread the dry cake mix evenly over the fruit and juice. Finally, melt your butter and pour it over the top as evenly as you can. We used salted butter because that was what I had on hand. However, you may want unsalted, depending on your tastes.
Bake at 350 degrees for about 50 minutes. Serve warm, preferably with ice cream!
This should serve 8. If your family is like mine, there will be no leftovers so grab your piece while you can! I hope you enjoy this recipe, and as always, feedback is encouraged!