Healthy, Easy, Quick Gluten-Free One-Pot Southwestern Skillet Bowls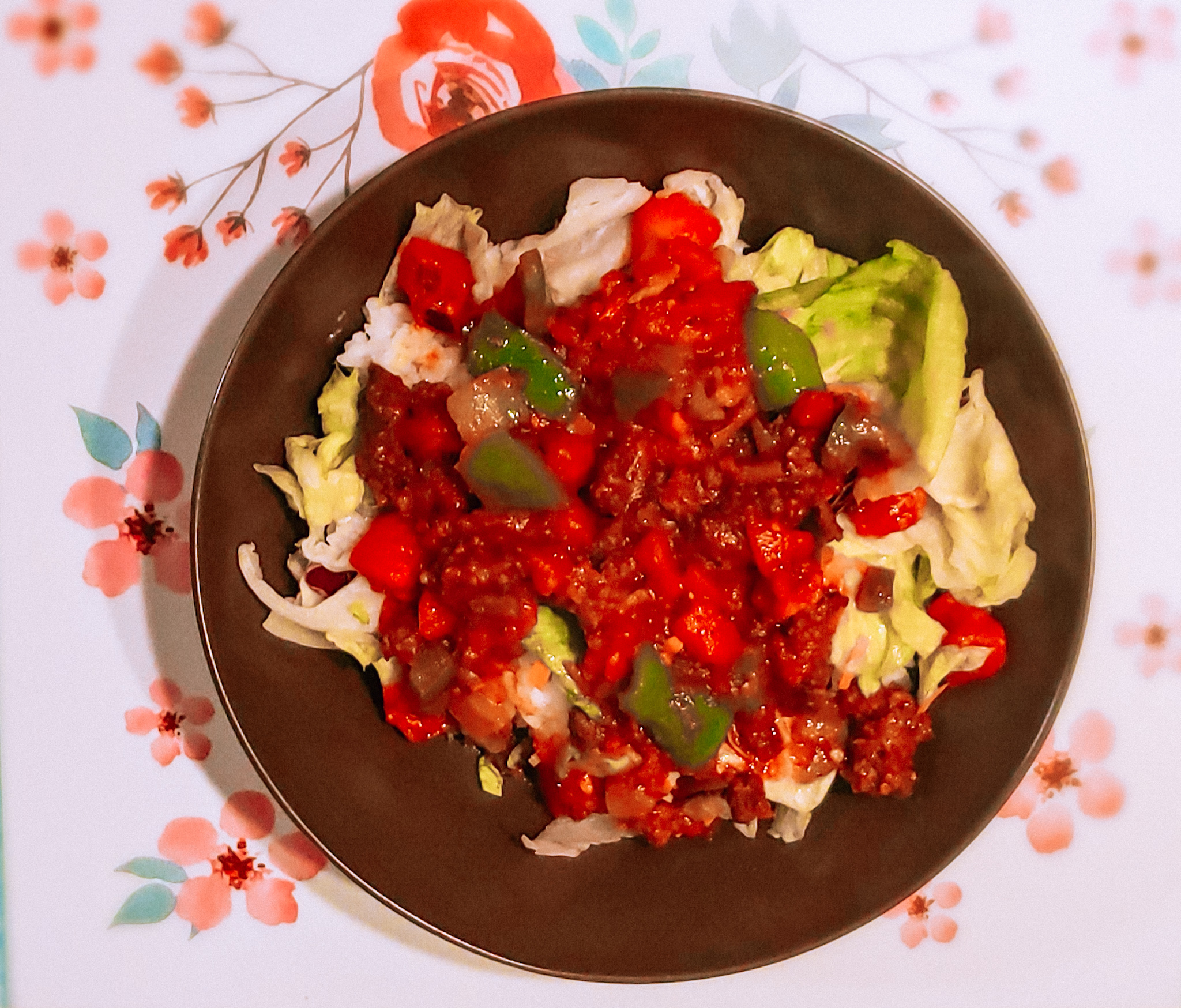 Finding quick meals that my family loves and that are gluten-free is sometimes challenging. Oftentimes, we get in a rut and make the same meals over and over just so we can have dinner and be ready for the kids' numerous extra-curricular activities! After some experimentation, I found this Healthy, Easy, Quick Gluten-Free One-Pot Southwestern Skillet Bowls recipe a hit with my family. Today, I want to share this gluten-free one-pot meal with all of you!
*Misfit Mama Bear Haven is reader supported. This means that when you purchase through affiliate links on this site, I may receive a small commission, at no cost to you. Misfit Mama Bear Haven is a participant in the Amazon Services LLC Associates Program, an affiliate advertising program designed to provide a means for sites to earn advertising fees by advertising and linking to amazon.com.*
(This post may contain affiliate links or Amazon links, which means I may earn a small commission if you click the link then purchase a product or service from the third party website. Purchasing a product or service from a link does not increase your purchase price, but it is a great way to say 'thanks' if you enjoy my content and find my suggestions helpful.)
The Challenge of Gluten-Free, Dairy-free, Soy-Free Allergies
If you follow me on Instagram, you probably know by now by my numerous stories that I have gluten, dairy, and soy allergies. I also avoid a few other ingredients because they trigger migraines for me. I get scary migraines that display stroke-like symptoms. While my doctors tested me for all sorts of other health issues, we found out that my food allergies played a part in what was wrong with me. One of my doctors worked with me, and we discovered that a few other things triggered my migraines.
To be honest, it has been a hard pill to swallow. Not being able to tolerate gluten is bad enough. When you add the other two allergies, navigating day to day life gets to be pretty frustrating at times.
My family still eats gluten, dairy, and soy. However, most of our dinners contain none of those ingredients so that we only have to make one dinner. We run to and from various activities during the week, so making separate meals just doesn't make sense for us.
Lately, I have been in a rut with eating the same things over and over. I decided I needed to get out of that rut, so I thought it was time I started creating new things in the kitchen again.  I hope that if you have a gluten allergy or just want some easy, healthy meals, that you enjoy this gluten-free one-pot dish!
Healthy, Easy, Quick, Gluten-Free One-Pot Southwestern Skillet Bowls
Ingredients:
1 lb Hamburger or Turkey Burger
2 Bell Peppers
2 cans of 14.5 oz Diced Tomatoes, drained
1 can of chilis
1 Packet of Taco Seasoning
1 bag of salad mix or romaine lettuce
6 cups of rice, cooked
Directions:
Using your skillet, cook the hamburger on medium heat and then add the seasoning packet. Chop both bell peppers and then add to the hamburger/seasoning mixture. Once the peppers are slightly cooked, add the tomatoes. Mix well.
Next, fold in the chilis. Then reduce your pan to low heat.
Prepare your bowls by adding 1 cup of cooked rice. Follow it with lettuce and then 1/6 of the hamburger/veggie mixture. Enjoy!
Serves 6.
Variations:
To make this a bit more paleo friendly, substitute the rice for cauliflower rice or remove the rice element all together. Also, you could substitute the burger meat for black beans or add black beans to the mixture for extra protein!
Final Thoughts
I hope you and your family enjoy this Healthy, Easy, Gluten-Free Quick One-Pot Southwestern Skillet Bowls recipe. Making quick meals during the week helps me and my family still enjoy dinner together at the table most nights. It is important to my family to be able to enjoy that time together daily!
If you like this gluten-free one-pot meal, be sure to pin it and save it for later! Please feel free to share it too! Sharing is caring!