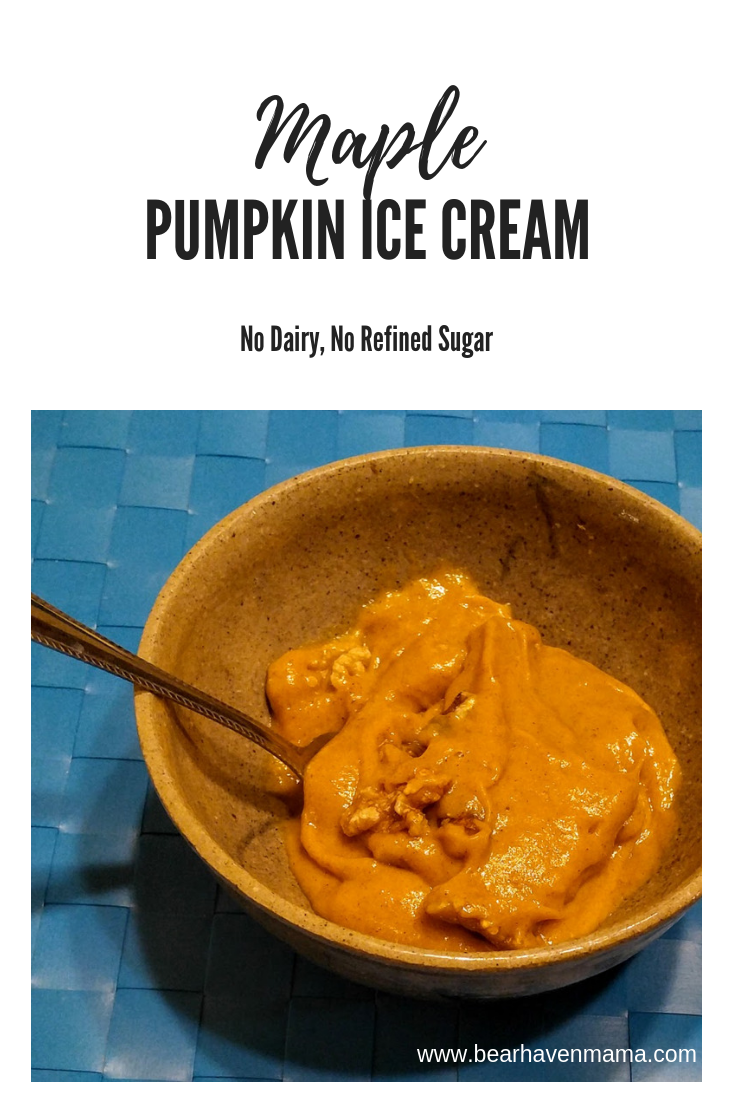 I admit that I am not the biggest fan of pumpkin spice everything, but I do love pumpkin ice cream. However, dairy does not always settle well with my son, so I thought I would try to come up with something dairy-free.
After a bit of experimenting, I came up with this. It is actually not that expensive either, considering I get my maple syrup at Aldi! I hope you enjoy this recipe and please let me know what you think!


Ingredients:
4 under ripe bananas, chopped and frozen
1 15 oz can pumpkin
1 TBSP Pumpkin Spice
3/4 Cup Maple Syrup
The easiest way to do this is to freeze your bananas the night before you want to make it. You will want bananas with some green to their peel as they will not be as sweet. Sweeter bananas WILL overpower the pumpkin, so choose wisely.


Next you are going to want to blend the pumpkin and bananas using the method of your choice. I am still having problems finding certain equipment in my kitchen post-move, so I chose my blender. I did one banana at a time with a bit of pumpkin on liquify. Once the bananas and pumpkin are blended together, add the maple syrup and pumpkin spice. Blend for 30 seconds. Then pour into a freezer safe container.
We added walnuts to ours, but it is a personal preference. Freeze for at least an hour and serve. Serves 8.