Holly Lane Christian Jewelry Review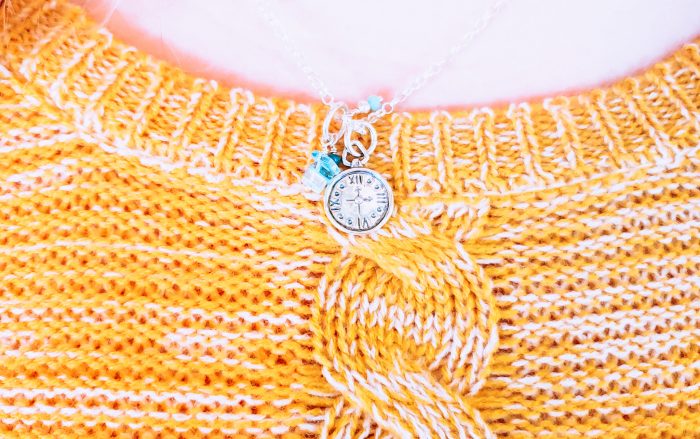 Recently I got the opportunity to review a beautiful piece from Holly Lane Christian Jewelry. While this isn't the normal style of jewelry I wear, I do love to wear pieces that have meaning or tell a story. After perusing the website, I knew I definitely wanted to have a necklace of my own, and today I want to share my honest review with all of you!
*This post contains affiliate links, which means I may receive a small commission, at no cost to you, if you make a purchase through a link! Misfit Mama Bear Haven is a participant in the Amazon Services LLC Associates Program, an affiliate advertising program designed to provide a means for sites to earn advertising fees by advertising and linking to amazon.com.*
About Holly Lane Christian Jewelry
Holly Lane Jewelry makes sterling silver Christian jewelry, intentionally designed to create opportunities to share Christ with others, and to be worn as a personal reflection of faith. Each piece is created by Tiffany Scott who bases her designs on verses from the Bible. These unique designs are meant as attention grabbers and a way to spark conversation. You can actually see how the jewelry is made in the video below!
How It's Made from Holly Lane on Vimeo.
Each piece of Holly Lane jewelry comes with a Story Card featuring the verse of the Bible on the front and an explanation of the piece on the back. The Holly Lane Jewelry line is customize-able so that the customer can put together their own personal combination.  The pendants, chains and bead drops can reflect on particular meaning to them.
What I Chose and Why
I chose the God's Timing Necklace. This necklace refers to Psalm 27:14, which talks about trusting in God's timing. For me, this serves as a reminder as the last few years have been particularly hard. I don't understand most days the plan for my life. Most days, I don't understand why things can' just work out the way I want either. For me, wearing this necklace is a nice reminder of why I need to wait.
What I love about Holly Lane Christian Jewelry
There are so many things I love about this line! First of all, I love the packaging. The packaging was so beautiful and artfully put together. It made me feel special.
My necklace, itself, is so pretty. It looks delicate, but the chain is quite strong. If you are a mom, like me, strong jewelry is important when dealing with little people's hands.
Most of all, I love how customize-able this line is. There are pendants and charms sold separately, and I actually want to add another pendant to this to tell a story. Telling a story with what you wear is kind of a neat idea in my book.
I am so happy with my necklace, and the shipping was fast. You can tell that a lot of time and effort is put into each piece, and it makes me want to buy jewelry from Holly Lane for family and friends!
Final Thoughts
If you are looking for inspirational Christian jewelry, I highly recommend checking out Holly Lane Christian Jewelry. Also, if you use discount code: 20FORYOU , you can receive 20% off their purchase at hollylane.com. These pieces also make great gifts too!
I hope you found this review helpful, and if so, don't forget to share this post with friends!!! Also, Holly Lane Jewelry has a giveaway for a $100 e-gift card that will be emailed to the winner and can be used towards any purchase at hollylane.com. To enter, please visit https://www.blessedfreebies.com/holly-lane-jewelry-giveaway.html.
Which piece is your favorite? As always, I look forward to hearing from you!