It's okay to lower your expectations as a mom during the holidays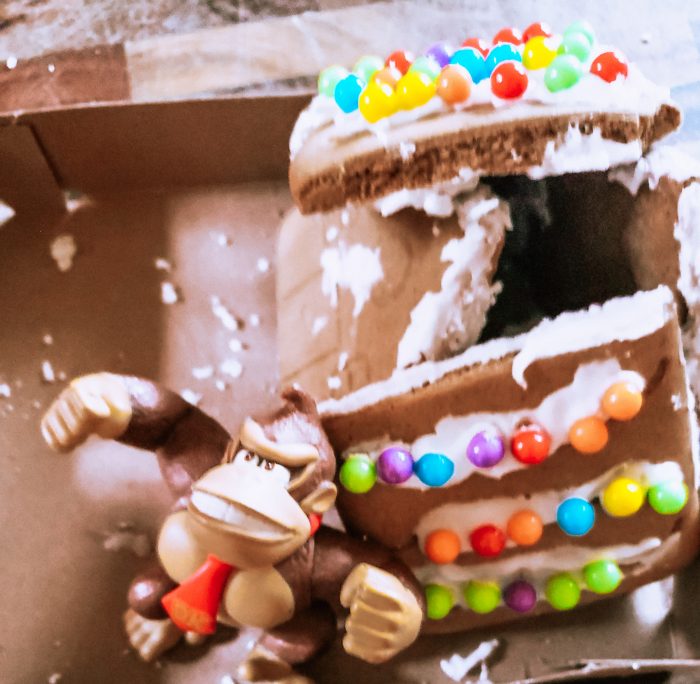 As Moms, we are often taught we have to have it together at all times. However, it is only natural to fall apart as a mom now and then. Right now, I am a mama who feels she is falling apart during the holiday season. So I wanted to share about why it's okay to lower your expectations as a mom during the holidays  to get through it all.
*Misfit Mama Bear Haven is reader supported. This means that when you purchase through affiliate links on this site, I may receive a small commission, at no cost to you. Misfit Mama Bear Haven is a participant in the Amazon Services LLC Associates Program, an affiliate advertising program designed to provide a means for sites to earn advertising fees by advertising and linking to amazon.com.*
(This post may contain affiliate links or Amazon links, which means I may earn a small commission if you click the link then purchase a product or service from the third party website. Purchasing a product or service from a link does not increase your purchase price, but it is a great way to say 'thanks' if you enjoy my content and find my suggestions helpful.)
It Looked Like it Was Going to Be a Good Christmas Here…
If you would have talked to me early November, I thought this holiday season would be awesome! I had it all together. Blog content was being organized. I already started my Christmas shopping. Also, I had all these ideas on how I was going to make it so special for the kids.  My little that just started to get into the holidays! Plus, I just found out I was pregnant. After all I have been through with health issues the past few years, I felt like I had been given back some of my life's dreams.
A broken heart
Then on Thanksgiving day, I lost the baby. My heart broke. Everything pointed to a strong pregnancy. I felt so nauseous ALL THE TIME! The only thing that made that day bearable was being surrounded by some of my close friends. That Thanksgiving table was filled with people who were going through some serious stuff.  We are all just wanting to get through it.
Everything fell apart
My miscarriage was followed by everyone getting a stomach bug. The Christmas tree didn't get set up until mid-December, which is seriously late for me. Some of our decorations and our stockings went missing. I just wasn't feeling it and didn't even set up half my decorations. My little had been so excited for her elf to come. She wanted to see elf antics, like the ones she heard from her older siblings. However, I just haven't had it in me.
As for everything I had prepared for my blog, well I published almost none of the content. I worked so hard this year on bringing this blog back. Then I created so much content for my other blog. Plus, I worked on two very active Instagram pages and made a lot of progress. However, now, I just don't feel like doing any of it.
I AM THAT MOM FALLING APART DURING THE HOLIDAY SEASON.
Lowering My Expectations as a mom during the Holidays
As a parent, we often set high expectations for ourselves. However, our kids will love us without them. This is a lesson I often forget as a parent. We see all these other parents on social media doing ALL THE THINGS. Then we think we have to do all those things to not be a failure.
However, that isn't true. While the elf hasn't done anything grand, my daughter still thinks it has been so much fun. Our house looks festive even though most of the decorations never made it out of the box this year. We haven't done Santa photos, but that's okay too!
As for the other ideas I had, well…there is always next year. All the content for my blog, I can still post it and plug it for next year. Instead of focusing on everything I didn't do, I can focus on the things I did.
Things that did go right…
This year, I made it almost a whole year without ending up in the ER. While chronic illness kicks my butt some days, I have done more this year than probably the last 5 combined. We even went on a vacation this year! While I lost this pregnancy, and it hurts, there is hope if I want to try again.
Also, I have a good support system. When I miscarried, I wasn't alone. I had friends checking in on me the last few weeks too. My little is having a lot of fun this holiday season, even though we haven't done much. Looking at things with a different view helps us to see the good parts when things look bleak.
It's okay to fall apart, Mama
If you are a mama struggling to keep it together this Christmas, it is okay. Life isn't perfect, and you don't have to be either. The holidays are supposed to be special. However, they are hard for many of us. We remember those who aren't with us. Sometimes, we think about the people that aren't a part of our lives anymore for other reasons. We worry about being able to provide for our families. The holidays bring a lot to unpack each year. It's okay to fall apart during the holidays.
If you are falling apart during the holidays, don't be afraid to reach out to your friends and family. Don't feel like you have to do everything alone. Sometimes, I feel that social media presents this image that mamas need to always be stoic to be strong. There is strength in letting your emotions show, in asking for help or needing to vent. We all need that now and then.
Right now, having people in my life who check in on me or pull me out of the house are what keeps me going. Lowering expectation during the holidays also makes it a little more bearable.  The holidays are supposed to be a joyous time, but for many of us, they just aren't.
When you feel like you are falling apart, it is okay.
It happens. You can lower your expectations as a mom.
It's okay!
You are still a good parent!