How to Enjoy the Holidays with a Chronic Illness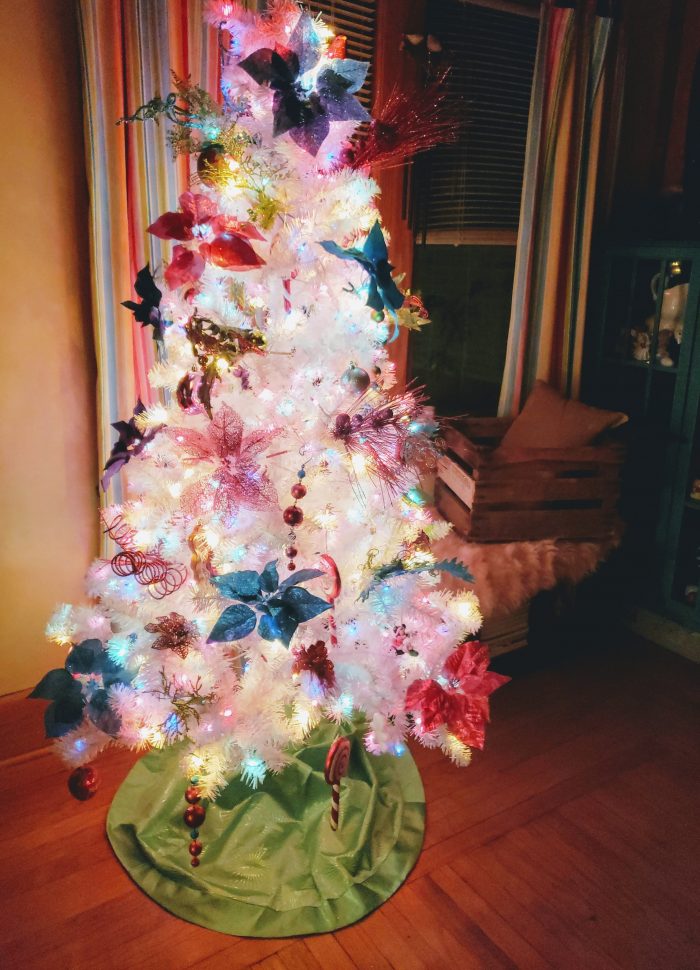 *Misfit Mama Bear Haven is reader supported. This means that when you purchase through affiliate links on this site, I may receive a small commission, at no cost to you. Misfit Mama Bear Haven is a participant in the Amazon Services LLC Associates Program, an affiliate advertising program designed to provide a means for sites to earn advertising fees by advertising and linking to amazon.com.*
The holidays make for some really awesome memories, but they also create a lot of stress as well. For someone with a chronic illness, this can cause extra fatigue, and if you are like me, you sometimes feel like a failure when you realize that you can't do ALL THE THINGS that you think you need to do with your children. Today, I want to discuss this and give some solutions on how YOU can have fun this season while still recognizing your physical, mental, and emotional needs.
Acknowledge Your Limitations
The first step in making sure you enjoy yourself this season requires you to make sure that not only you know your limitations, but that others do as well. Since all my health issues started, I have been very vocal in letting others know that sometimes I want to do things and just can't. I don't always have the energy, and things that I used to do, I just don't anymore. To be honest, I should have been more vocal before a big event turned my life topsy turvy. I used to be a YES girl. I said yes to too many things. I became a door mat for others. I did not put my foot down nearly enough. It wasn't until my first miscarriage that I started doing things differently. By then, so many people were used to me saying yes that they didn't know how to handle me saying no. I can honestly say that being more vocal now has cost me some friends, and it has deepened the tension between me and my family. However, I need to take care of myself, not only for myself, but for my kids and husband. Learn how to say no to things, especially if they will be mentally and physically exhausting. Talk to those close to you, and try to work at compromises. If you still want to be invited to things but not sure if you will be able to commit, let your friends and family know.
Keep Your Activities to a Few Big Things
In an ideal world, I would be going to all the local zoos for their holiday displays, travel to my hometown to see the big lights display there, make it to all the holiday markets, and go to every party available. However, I would also be miserable, and my body would scream at me with pain.
Instead, I created a list of the things I absolutely want to do.
That list includes:
Local holiday light displays with the kids
Visit to Kraynak's Christmas Land
Seeing the Nativity Displays at Villa Maria
Pictures with Santa
Those are the big four that I really want to do with my family. So far, we have done two of those, and I will be featuring those in a later post. Rather than going out and dealing with people, something that really kicks my anxiety into high gear anyways, I am choosing some more low key events with the kids here at home.
These low key events include:
baking cookies
making a gingerbread house
decorating for the holidays
Holiday themed art projects
watching holiday movies as a family
Making it all super simple and low key makes it also so that we have things to look forward to doing, but we aren't setting the expectations incredibly high. I would love to take my kids to my hometown and check out the lights and displays. However, it is a 6 hour drive round trip. I also have a four-year old that doesn't exactly love long car rides, so it probably would not be that fun of a drive either. Because I have big kids and a little kid, the low key things we do at home don't depend on how I am feeling that particular day. If I am tired, the big kids are more than capable in baking and cleaning up the kitchen. We work as a team, so that everyone can enjoy things.
Be Flexible
While I firmly believe in planning ahead, I also know that some days I wake up feeling like a truck hit me. It sucks, but life goes on. I planned this whole 25ish Days of Holiday Fun theme for my blog thinking I was going to be writing way more posts than I have the last week or so. However, after a trip to the ER with seizure like activity and then having trigger point injections and nerve blockers a few days later, my body pretty much decided that my plans could wait. I spent a lot of the last week or so resting and cuddling my youngest. Since I couldn't do a whole lot, I started showing her all the holiday movies and shows from my childhood and adulthood that I love. Because she is four, this is the first Christmas really that she has been super excited. In previous years, she had no interest in doing the elf thing or Santa. In fact, when she was two, she freaked out over the idea of Santa coming down the chimney and delivering presents. While this hasn't been ideal, we have had a lot of fun, and honestly the snuggles are quite therapeutic.
Final Thoughts
We live in a society that obsesses about overdoing it. Everything has to be over the top. People are constantly comparing themselves to others, and at times it feels like we are all in some rat race competition of who can do the most. I would know because I used to be deeply entrenched in that mentality. These past few years showed me that maybe I never should have lived like that in the first place. Whether or not you have a chronic illness, you don't have to live like that either. Having a chronic illness has taught me to slow down and be more gentle with myself. While I sometimes mourn the fact that I just can't do as much as I used to do, I am not useless, and I can still do fun things and have a fun time with my husband and children. Remember to pace yourself, be kind to yourself, and don't overdo it this holiday season.
To Recap:
Acknowledge your limitations
Keep the big activities to a minimum
Be flexible and know that life sometimes throws you a curve ball no matter what you do
What would you add to this list? Do you already do these things? I would love to hear from you, and if you found this helpful, don't forget to pin it or share it!