Make Your Own Christmas Pop Up Book Printable Craft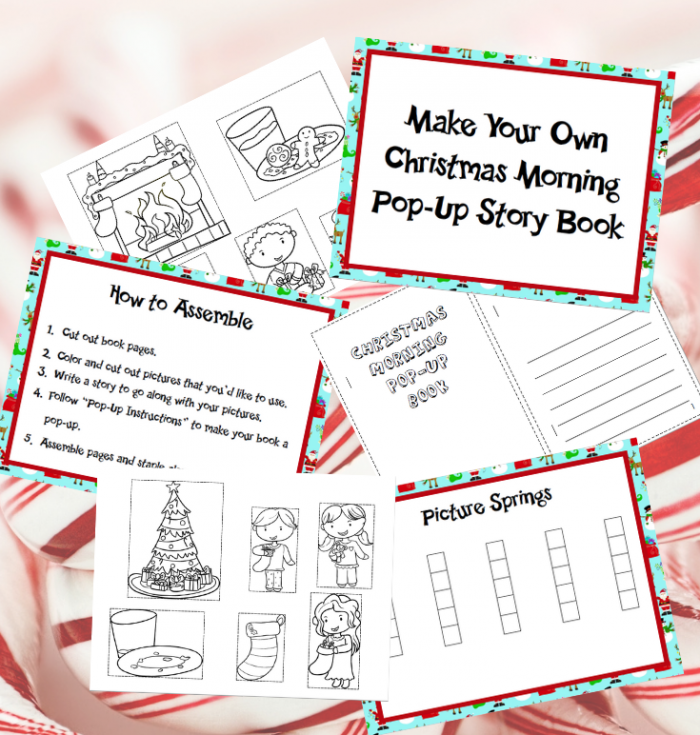 My littlest loves craft time, and she loves themed crafts. We thought this Make Your Own Christmas Pop Up Book printable craft was super fun and hope you do too!
(This post may contain affiliate links or Amazon links, which means I may earn a small commission if you click the link then purchase a product or service from the third party website. Purchasing a product or service from a link does not increase your purchase price, but it is a great way to say 'thanks' if you enjoy my content and find my suggestions helpful.)
Making Memories
While I haven't gotten out much with the kids this holiday season, I found some other ways to make things special. This is especially important for my little. She loves simple things like craft time and baking. I haven't baked this year. However, we did gingerbread house kits. A friend of mine hosted a cookie decorating party. Plus, another friend gave me some cut out cookies to decorate the other day.
This has kept the kids busy. I love watching their creativity throughout whatever they do. Since Crankles doesn't like large crowds anyways, these activities are great for her.
Holiday Craft Time Fun
I also love having crafts and printable activities for the kids to do. I printed some of my elf printable coloring sheets for her the other day. She turned it into an opportunity to imagine fashions for her elf Granger.
Craft time is a great way to get kids to use their imaginations. Also, it works great for art time with littles if you homeschool. I keep a board on Pinterest to organize some of our favorite crafts. That way I can come back to them in other years if we want to re-do them!
Make Your Own Christmas Pop Up Book Printable Craft
For this Make Your Own Christmas Pop Up Book Printable Craft, you will need the following:
glue or tape
crayons, colored pencils, or markers,
scissors
printer
Then just follow the instructions. Note: it does take a bit of patience to attach the "springs" and you may want to use card stock if you have it!
Final Thoughts
I hope you enjoy making this Christmas Pop Up Book Printable Craft with your kids! If you make this, please feel free to tag @bearhavenmama on social media so I can see how they turned out! Also, don't forget to share with friends and family or pin it for future use!