Night Night, Zoo: A children's bedtime book review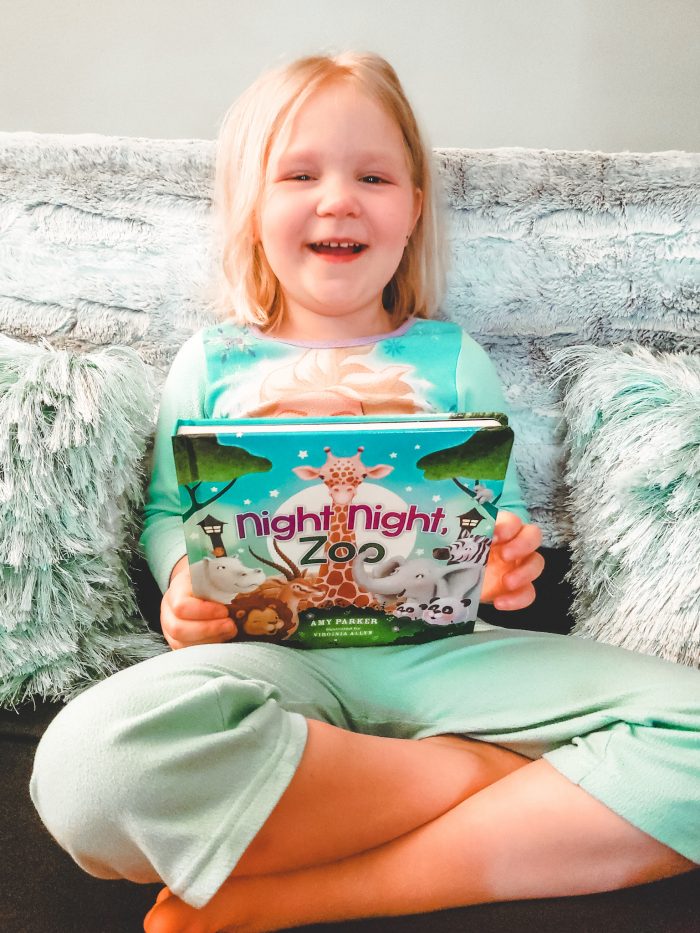 *This post contains affiliate links, which means I may receive a small commission, at no cost to you, if you make a purchase through a link! Misfit Mama Bear Haven is a participant in the Amazon Services LLC Associates Program, an affiliate advertising program designed to provide a means for sites to earn advertising fees by advertising and linking to amazon.com.*
Crankles and I love to read together at night, and I am always looking for new children's bedtime books to read. Recently, I got the opportunity to review Night Night, Zoo by Amy Parker with illustrations by Virginia Allyn. We absolutely loved this book and can't wait to share about it with all of you!
About Night Night, Zoo
Night Night, Zoo is a wonderful children's bedtime book by Amy Parker, who also wrote Night Night, Farm and Night Night, Train. The book allows children to wish their favorite zoo animals a good night. Using rhyming and beautiful illustrations, this book provides a nice way to wind down and get ready for bedtime.
Our thoughts About Night Night, Zoo
My youngest couldn't wait to read this book as soon as the package arrived. I told her she had to wait until bedtime that night. She loved the colorful pictures and enjoyed the story as we said goodnight to all the animals in the zoo. This book has become a favorite at bedtime.
I love the way the rhyming and the beauty of the artwork set the tone in winding down the day. It really helps in getting a child ready for bed. This is a wonderful children's bedtime book for our collection.
One of the things I also love is that the book has hard pages. This is great for little kids as sometimes they are a little rough on their books. I feel this book is great for children 6 and under. Because it is well-made, I know this book will be there for after the baby comes. I love when I can pass books from child to child.
How to Get your Copy of this fabulous children's bedtime book
You can find Night Night, Zoo on Amazon or wherever books are sold. There is also a giveaway currently running to enter to win a copy of this book. Just click below and follow the instructions!
I hope you enjoyed my review of Night Night, Zoo. Be sure to follow me on the blog and on social media for more reviews and parenting fun! Also, what is your favorite children's bedtime book?