One Year of the Best Pre K Homeschool Hands-On Activities by Homeschool Mastery Academy Review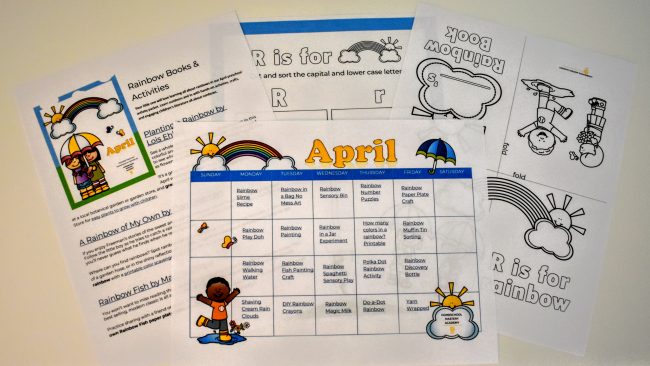 Finding a preschool curriculum that works for my preschooler has been a challenge. I needed something that provides lots of hands-on preschool activities, as well as early literacy, math, and science, but I also needed something that is already prepared as I homeschool two older children as well. When I got the opportunity to try the One Year of the Best Pre-K Homeschool Hands-On Activities by Homeschool Mastery Academy in exchange for my review, I jumped at the chance because the program looked like it provided all of those things for me!
*Misfit Mama Bear Haven is reader supported. This means that when you purchase through affiliate links on this site, I may receive a small commission, at no cost to you. Misfit Mama Bear Haven is a participant in the Amazon Services LLC Associates Program, an affiliate advertising program designed to provide a means for sites to earn advertising fees by advertising and linking to amazon.com.*
Finding something that works
When my older kids were Crankles' age, they attended a traditional preschool. With Crankles, we decided to do preschool at home, as she had no desire to go anyways. Since we have a large homeschool community here, it made more sense to keep her at home and do more activities with other homeschoolers her age.
She loves when I read to her, and she loves to do more with her hands. We go through a lot of Play-Doh in this house, and she loves to build with blocks and play in her backyard. I knew I needed to find something that would keep her engaged, help her learn, and provide the hands-on fun she loves.
It hasn't been easy to find something that works for us. We found a lot of programs that are more worksheet based. I have tried piecing curriculum together, but with two other kids, it gets stressful. What I needed was something that takes care of a lot of the prep work for me.
About the Curriculum
One Year of the Best Pre-K Homeschool Hands-On Activities checks off a lot of the boxes in our needs. The monthly calendar contains activities for five days a week. You can print the calendar for reference, but the links are included in your downloaded file. You also get a suggested book list for the month, and each month has a theme. We have been working on April this month, and the theme is "Rainbows." Our book list contained a rainbow theme, and the activities had a lot of spring activities and ones that were based on the rainbow theme. We played with rainbow themed sensory bins, colored rainbows, did rainbow themed crafts, started a gardening project, and even played with Play-Doh using a rainbow theme. Miss Crankles thinks of this as play time, and she is learning too!
What We Love
I love that a few printables are included each month, and there are links to other activities and printables. Having an organized calendar of events is super helpful to me as a mom of multiple homeschoolers. It cuts my stress level and makes it so that I don't have to work as hard to prepare.  Because Miss Crankles enjoys creating and building, this works for us because she is using her hands and making crafts and art. She is learning in a way that is enjoyable for her too.
The Verdict
With the great organization and activities presented in this product, One Year of the Best Pre-K Homeschool Hands-On Activities is a great fit for us. If you want something that will keep your littles engaged and help them learn early concepts, I highly recommend checking out this program. You can use it as a stand alone curriculum or as a supplement. Either way, I think your child will have lots of fun.
I hope you found this review helpful. If you would like to try this product, I have a coupon code for you as well. Use coupon code "mybearhaven" to take $5 off One Year of Hands-On Pre-K Activities. Coupon expires 05/31/2019. As always, if you have any questions, please feel free to ask away in the comments below, and don't forget to subscribe for more reviews and parenting and kid fun!