Progeny Press High School Literature Guides Review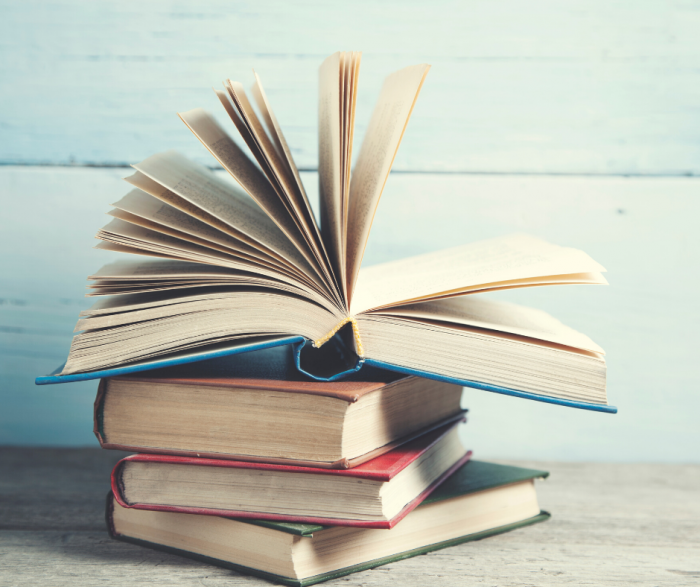 Disclaimer: I received a FREE copy of two Progeny Press High School Literature Guides through the HOMESCHOOL REVIEW CREW in exchange for my honest review. I was not required to write a positive review nor was I compensated in any other way. For more information, please visit my disclosures page.
*Misfit Mama Bear Haven is reader supported. This means that when you purchase through affiliate links on this site, I may receive a small commission, at no cost to you. Misfit Mama Bear Haven is a participant in the Amazon Services LLC Associates Program, an affiliate advertising program designed to provide a means for sites to earn advertising fees by advertising and linking to amazon.com.*
Progeny Press makes earning High School Literature credits easy with high school level study guides such as My Side of the Mountain and Little Women. Using four of their literature guides covers a whole year's worth of literature. Also, they make teaching literature easy on a homeschool parent! Nice, right?
Why Progeny Press Study Guides for Literature
Progeny Press makes literature study guides for homeschooling families for elementary through high school. They are downloadable and reproducible. If you have multiple children, this is great because you don't have to buy the book over and over again. Also, from grades 4 and up, the e-book pdfs contain fillable fields so that your child can do everything from a computer, instead of printing paper!
Children learn critical thinking, analysis, literary techniques, and themes about the book. These guides can be used as a supplement or full curriculum. Also, Progeny Press provides Pinterest boards for each guide for hands-on learners! This program does come from a Christian perspective. If you homeschool from a religious perspective, this will fit great with your curriculum.
A Little About the My Side of the Mountain and Little Women Homeschool Literature Study Guides
We have used Progeny Press in the past for literature guides, and my big kids loved them! So when I had the opportunity to review a few more, I jumped at the chance.
While the guides are downloadable, you still need to purchase or borrow the books. However, Progeny Press makes that easy too because the books are available on their website!
About My Side of the Mountain
Okay, so technically My Side of the Mountain is a middle school book. However, it is one that I really wanted to do with my children because I loved it when I was young. The study guide for this provides critical thinking questions, but it also teaches literature themes and concepts. Plus, it provides ways for your children to do their own creative writing and other fun exercises. I want my children to have fun while reading, so the activities really help promote that!
The guide is pretty much student led, which helps if you are teaching multiple children in a day. Plus, there is an answer key to check the answers to the questions in the guide!
About Little Women
The Little Women study guide is designed for High School Literature.  Like I mentioned earlier, using four of these guides will give your child a full year's worth of a literature course. The themes presented work well for high school literature. Also, the activities are fun and age-appropriate, so your child won't be bored. The guide even includes recipes!
What I love About Progeny Press High School Literature Guides for Homeschool
Homeschool curricula can be expensive! I love when I can get material I can use for multiple children. With these homeschool high school literature guides, you purchase and download the material. Then you can print it for as many of your children as needed. This works well since I am doing these courses with both my older children. Then I just need to make sure I save my files for usage with my little down the road!
I love how straight forward the guides are. Your child can definitely do these on their own. Granted, I like to have book discussions with my children as we complete a study. However, as a mom of big kids and littles that works from home, I like making my life easier when possible!
If you don't wish to print the guides, no problem! The Interactive Study Guide can be opened with the FREE Adobe Reader program. With the interactive feature, your child can type the answers within the guide on their tablet or computer and save it that way too! I love this feature because it saves on paper!
Final Thoughts
I hope you found this review of Progeny Press High School Literature study guides My Side of the Mountain and Little Women helpful! To find out more, be sure to check them out on social media:
Facebook: facebook.com/progenypress
Twitter: twitter.com/progenypress
Pinterest: pinterest.com/progenypress
Also, check out this link for more Homeschool Review Crew reviews!
As always, I welcome your questions and thoughts! If you found this review helpful, be sure to check out some of my other reviews! Don't forget to follow me on social media and subscribe to the blog at the bottom or side of the page (depending on whether you are using a desktop or mobile device)!