Let's Review SchoolhouseTeachers.com: A complete Curriculum For Your Whole Family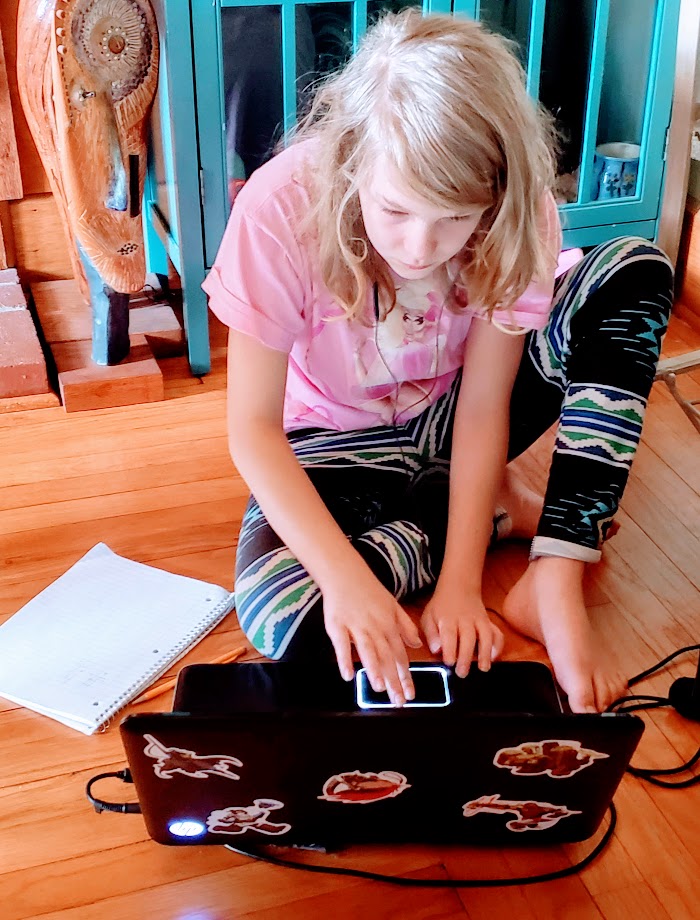 Searching for a homeschool curriculum for one child is hard enough, but what happens when you have three children of various ages needing different components to make homeschool work for them? You find yourself tearing your hair out trying to find solutions that don't cost an arm and a leg! Finding the SchoolhouseTeachers.com Ultimate Annual Yearly Membership has been a breath of fresh air in finding new homeschool solutions for ALL three of my kids!
What is SchoolhouseTeachers.com?
SchoolhouseTeachers.com is a comprehensive site with 425+ homeschool courses, planning, videos, and other resources. You can use it for all your subjects or just some of your subjects. There are no additional textbooks to buy. Everything is on the website or downloadable for you and your family.  The courses range from preschool to high school, plus family classes and parental resources. They also give you tools for planning as well as other resources like World Book and videos!
World Book
World Book has come a long way since we were kids and perusing the encyclopedias for our school assignments. The World Book Online Encyclopedia is part of the Ultimate Annual Yearly Membership and provides not only a research tool for jr. high and high schoolers, but it provides educational activities and videos for younger children as well. Even your littles will have fun with the nursery rhymes, songs, videos and printables in the Early World of Learning library section. It is a valuable tool to have at your disposal.
Video Library
SchoolhouseTeachers.com comes with an amazing video library. With the Ultimate Annual Yearly Membership, you have access to all of the high school videos as well as the pre-k through 8th grade. My older daughter recently added the Digital Art and Product Design for Small Business to her class list. She finds the lessons enjoyable as well as educational. She felt proud that the instruction gave her the tools to complete the assignments without frustration. My youngest daughter has been totally enthralled with the Bedbug Bible Gang videos. She loves the stories and activities they provide. The video library is a huge plus for us!
How SchoolhouseTeachers.com Works For Us
Upon receiving a membership to SchoolhouseTeachers.com, the kids and I jumped right into exploring it. Both of my older children started the Daily Grammar lessons as part of their Language Arts curriculum. I like that it is pretty easy to understand. I like that it is all downloadable and that the kids have actual writing work to do on paper.
My big kids are also taking Schoolhouse Spelling and a health course. My son is taking Friendly Anatomy as a high school homeschool course and a world history course. The middle school homeschool course selection is outstanding! My older daughter recently started taking the Civil Rights Movement course for history. The course is pretty meaty in information but not dry. To be honest, this is the most studious my son has been in a while, and I love the change in him.
Final Thoughts
For us, it really helped fill the gaps in our education. SchoolhouseTeachers.com also provides planning materials which has helped us get back on track as well. I can download a weekly schedule, fill in the subjects and assignments, and give my children their schedule for the week. It helps them make sure they are doing all their assignments for the week, and it causes less struggles in our journey. I hope you found this review helpful, and if you have any questions, please feel free to ask in the comments below!
If you would like more reviews, please check out the Homeschool Review Crew for more!