Simply Music Online Piano Lessons Review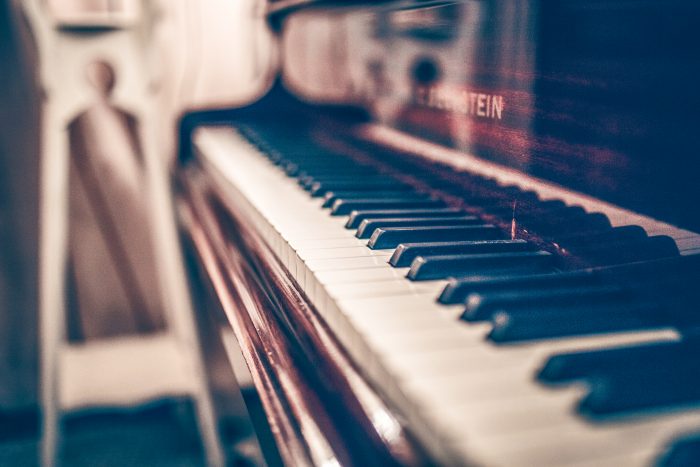 While my kids have been taking piano lessons for a few years, they are always looking for ways to help them improve outside the classroom.  My son, especially, was excited about reviewing the online piano lessons program Music & Creativity – Foundation Course from Simply Music for this reason.
*This post contains affiliate links, which means I may receive a small commission, at no cost to you, if you make a purchase through a link! Misfit Mama Bear Haven is a participant in the Amazon Services LLC Associates Program, an affiliate advertising program designed to provide a means for sites to earn advertising fees by advertising and linking to amazon.com.*
What is Simply Music Online Piano Lessons?
Simply Music provides a play-based approach to learning to play piano. It gives students the tools to learn how to play piano with a hands-on feeling, and it's Music & Creativity Foundation Course is free of charge.  Founder, Neil Moore, offers this free course as a way to stay committed to making outstanding, quality education available – at no cost – to individuals and families, organizations, institutions and communities around the world who are deeply in need of music education, but who may not have access to the resources to afford a world-class program. This course has had students use it in over 97 countries so far!
A Student's Review
When I review products, I always ask my kids for their feedback. My son gave me so much feedback that I would like to share his review of this product to give you a better feel for how this program works.
Bubby's thoughts about online piano lessons from Simply Music
I already took piano before starting Simply Music, so I wasn't exactly sure if I would need it. I was wrong about this. Simply Music works great both as a supplement to people who take piano classes currently or people who are just beginners and have a basic knowledge of piano (Grand Staff Notes etc). Lessons are fairly simple: you watch some videos, and then it gives you resources to work on your songs. Since they aren't overly complex songs, it's great for beginners.
Diving a bit deeper into the lessons, they provide learning strategies, which is great because I did struggle with learning for a while. There are 19 lessons, in which I'd say is plenty. You work on them at your own pace. There are no deadlines or anything like that.
It also gives you a zip file of what the songs should sound like. This helps me a lot because I have a tenancy to start a song and then not play it correctly but think I am.  Getting a zip file with MP3s of the songs really helps me. It also comes with a reference book and a practice pad which can be useful for beginners.
There are also some development courses and special courses coming soon. I can't wait to check them out when made available.
Final Thoughts
Whether you are a seasoned pro or thought about piano lessons for yourself or your children but are unsure if would be worth the time and investment, you'll want to check out the online piano lessons in the Music & Creativity – Foundation Course from Simply Music. It provides everything, except the actual piano, to get started. Plus, it's free to use.
If you would like to browse more reviews, please be sure to click the link below and read other Homeschool Review Crew Reviews. Also be sure to check out Simply Music on Social Media.
Facebook: www.facebook.com/simplymusic
Twitter: https://twitter.com/simplymusic
Pinterest: www.pinterest.com/simplymusicinst/
Instagram: https://www.instagram.com/simplymusic/
YouTube: https://www.youtube.com/user/simplymusic