Supercharged Science Review for Homeschool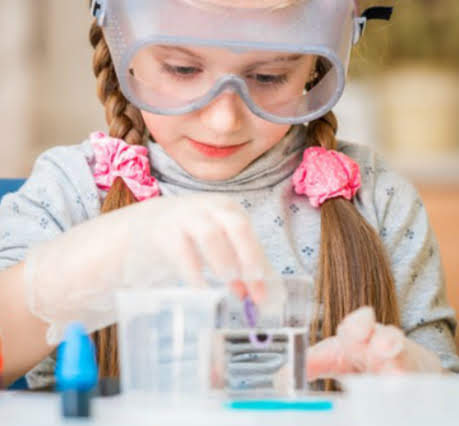 Homeschool science can be so intimidating for moms to teach but Supercharged Science makes it easy with their fun e-Science Homeschool Science Curriculum. Recently, we received a subscription to Supercharged Science for our honest review. Sissy and I have been having a lot of fun with this one, so we can't wait to share about this fun science curriculum.
*This post contains affiliate links, which means I may receive a small commission, at no cost to you, if you make a purchase through a link! Misfit Mama Bear Haven is a participant in the Amazon Services LLC Associates Program, an affiliate advertising program designed to provide a means for sites to earn advertising fees by advertising and linking to amazon.com.*
What is Supercharged Science?
Supercharged science is an award winning e-Science program created by Aurora Lipper and designed to motivate kids that may not otherwise be motivated to enjoy science. This program fills in gaps, and the students do the work all on their own, completely self-guided. This program uses a LOT of experiments. Students will enjoy all the hands on activities from which to choose. Plus, the video library for this program is quite extensive.
While it might seem overwhelming at first, the set up is actually fairly simple. This program can be used by topic or by grade level. We chose to start with a topic. My daughter decided to work on science at her grade level over the summer.
Where to Start
Sissy decided to start with the "New to E-Science" section to acclimate herself to the program. Right away, she got excited at the list of experiments. She combined this topic with using "The Scientific Method." That worked really well for her. We have been doing the experiments together, and our favorite has been the Ivory Soap experiment. What I love about the experiments is that they use easy to find items, most of which you might already have at home.
Our First Experiment
The Ivory Soap Experiment was our first and her favorite so far! Sissy took a bar of Ivory Soap and put it in the microwave for about two minutes. While she had an idea what would happen, she still enjoyed watching it unfold.  Here is the end result!
This left my kitchen smelling clean, and it took a good 20 minutes to clean up the mess. However, we had a lot of fun doing this and learning how the soap expands like this.
What Sissy Likes About Supercharged Science
Sissy says, "I really like this program because it gives you a lot to do. There are a lot of experiments to do, and the videos are really helpful too. This program gives you a lot of information on the stuff you learn. Also, there is a comment section after each part where you can ask questions."
What I like about Supercharged Science
I love that this program is self-guided. The kids can choose what topics they want to learn. I can use this with all three children, and I plan on using it for my youngest when she starts doing science in the fall. Also, I love that the curriculum is designed from a creation-neutral perspective so it is fully compatible with either a secular or religious philosophy.
If you would like to learn more about Supercharged Science makes it easy with their fun e-Science Homeschool Science Curriculum, make sure you check out the other Homeschool Review Crew reviews using the link below. I hope you found this review helpful, and as always, I look forward to hearing from you! Also, don't forget to check them out on social media too!
Facebook: https://www.facebook.com/superchargedsci/
Twitter: https://twitter.com/aurora_lipper
Pinterest: https://www.pinterest.com/superchargedsci/supercharged-science/
YouTube: https://www.youtube.com/user/auroram42/videos